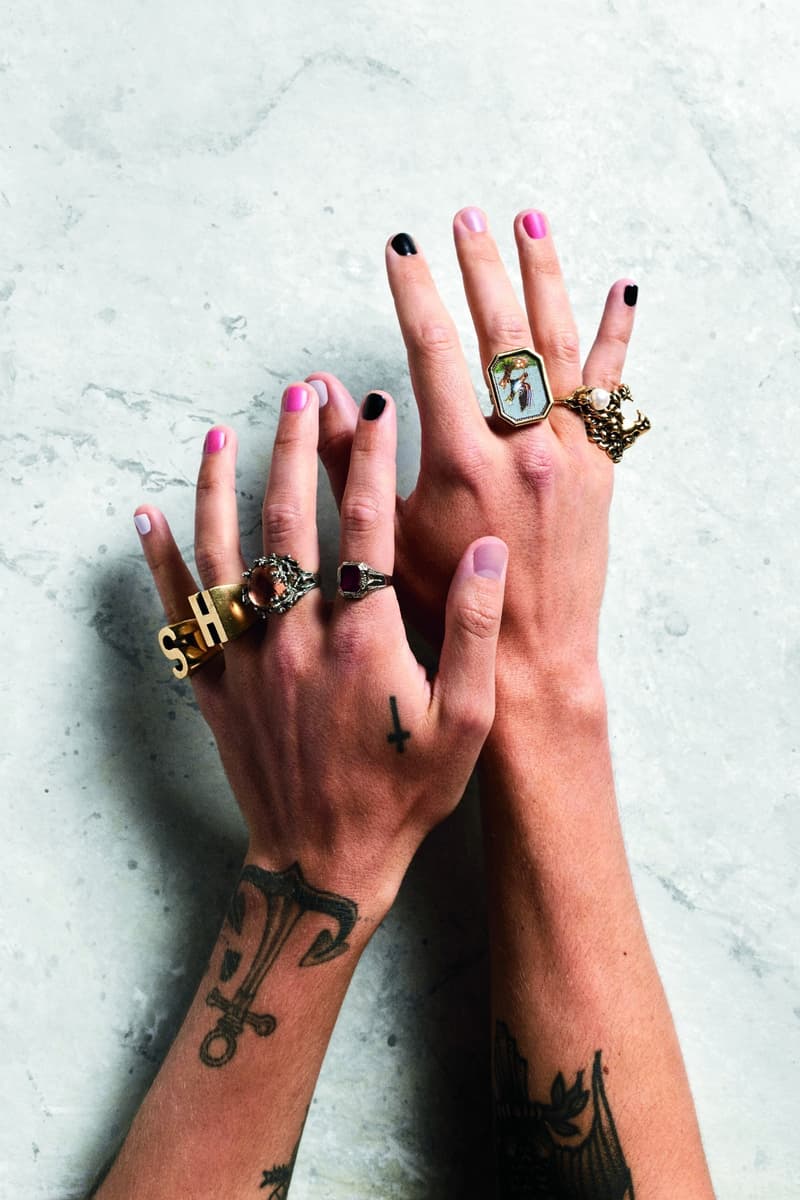 Men's Nail Polish Is Taking Over the Beauty Industry
And making bold statements about gender neutrality.
Beauty
Men's Nail Polish Is Taking Over the Beauty Industry
And making bold statements about gender neutrality.
In the last few years, the beauty industry has seen a very notable trend that many men are participating in, and that's rocking nail polish. Not only does it look very chic and cool, but it's a way for men to make a powerful statement about gender roles within society: Beauty shouldn't just appeal to women. Everyone can partake in the fun.
While men wearing nail polish isn't something completely new (think David Bowie and Dennis Rodman), it's recently become popular and mainstream for a whole different generation. Celebrities like Harry Styles, Machine Gun Kelly, Pete Davidson, Bad Bunny, Tyler, The Creator and Lil Nas X are a few of the famous dudes in the entertainment industry passionate about painting their nails, oftentimes adding unique designs and accessories. Styles, Kelly and Tyler are so into the trend, they each released their own nail polishes, changing the beauty game forever.
Styles recently dropped Pleasing, which is a beauty brand made up of nail products and skincare. The "Adore You" singer explained how his vision for the brand came about. "It's starting with nail polish, because that was kind of the birth of what it was for," Styles told Dazed. "Me seeing a color on a flower or a wallpaper or something and thinking, 'Oh, I wanna put that on my nails.'"
Being the trendsetter he is, ever since Styles launched Pleasing, it caused a 457% spike in online searches for male manicures. Black nails, smiley faces, flames, pastels and rainbows are some of the most searched nail colors and designs on Google, as reported by LookFantastic.
Styles revealed that for him, wearing nail polish contributes to feeling confident. "I don't think being beautiful or feeling beautiful is about looking good," he said. "When people are happy and glowing, they're radiating. And that's what I think the products do, it's about helping you feel beautiful."
Kelly has had a similar experience with getting manicures. The pop-punk musician launched nail polish brand UN/DN LAQR and recalled that his deep appreciation for nail polish began due to an encounter with a stranger after getting a manicure.
"I'm super shy when it comes to starting conversations," Kelly told Allure. "But when I went and got coffee, one of the first times when I actually had my nails done, I went to the counter and the guy was like, 'Wow, your nails are so beautiful.' It makes you want to be open to the conversation. You spend time taking care of yourself and paying attention to a detail and then somebody else appreciates that detail. [It's] for sure a social connection."
Scroll below to learn more about Styles and Kelly's respective beauty brands, Pleasing and UN/DN LAQR.
View this post on Instagram
View this post on Instagram
Share this article