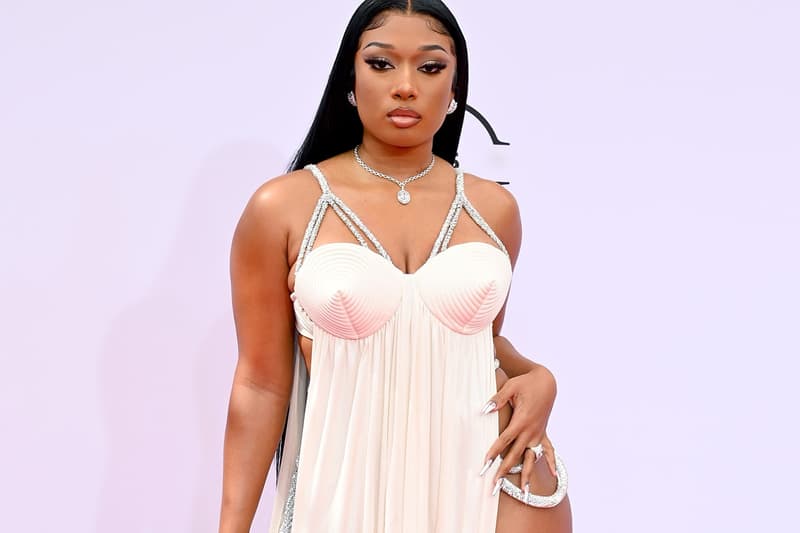 Music
Megan Thee Stallion Among TikTok's Favorite Artists in 2021
Olivia Rodrigo and Doja Cat's songs are also wildly popular on the app.
Megan Thee Stallion Among TikTok's Favorite Artists in 2021
Olivia Rodrigo and Doja Cat's songs are also wildly popular on the app.
TikTok has released its 2021 Music Report, explaining exactly why you can't get that song out of your head.
While TikTok may be known for its influences on fashion trends, the platform also shows its strong hold on the music industry and has quickly become the go-to source for finding viral music. The more successful a song is on the app, the more popular it is on the charts — over 175 songs that trended on TikTok reached the Billboard Hot 100.
Artists like Olivia Rodrigo, Doja Cat and Megan Thee Stallion all have the app to thank in part for the success of songs like "Brutal" and "Kiss Me More." It's hard to separate the video platform from the viral dances TikTokers created to Hot Girl Meg's tracks "Savage" and "Captain Hook," just to name a few.
Women dominated TikTok with five of the top 10 hip-hop songs coming from female artists like Erica Banks' "Buss It," which also inspired a dance craze when the app first started to gain popularity.
TikTok also fed the overwhelming appetite for nostalgia. With the Y2K trend holding steady, middle-school dance songs like Justin Timberlake's "SexyBack" became the backdrop to a number of short videos on the platform.
Dive into the TikTok 2021 Music Report on the app's newsroom and pick your favorite hits from the past year.
Share this article