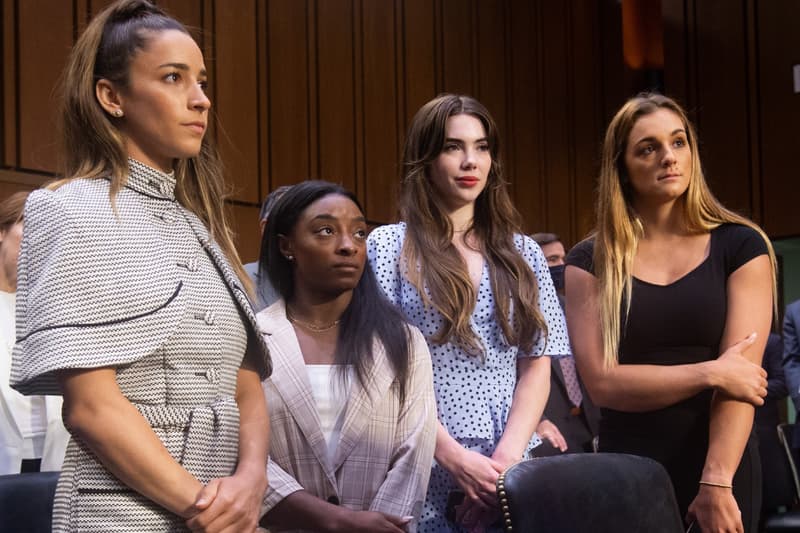 Culture
Olympic Gymnast Survivors Reach a $380 Million USD Settlement in Nassar Sexual Abuse Case
Covering over 500 survivors.
Olympic Gymnast Survivors Reach a $380 Million USD Settlement in Nassar Sexual Abuse Case
Covering over 500 survivors.
USA Gymnastics and the U.S. Olympic and Paralympic Committee have come to an agreement to pay the 500+ survivors $380 USD million against Larry Nassar, among others, in the sexual abuse case.
The settlement covers a number of gymnasts, including gold medalists Simone Biles, McKayla Maroney and Aly Raisman, who were sexually abused under the guise of medical treatment.
"USA Gymnastics is deeply sorry for the trauma and pain that Survivors have endured as a result of this organization's actions and inactions," said Li Li Leung, USAG President and CEO, in a public statement. "The Plan of Reorganization that we jointly filed reflects our own accountability to the past and our commitment to the future.
"Individually and collectively, Survivors have stepped forward with bravery to advocate for enduring change in this sport," she continued. "We are committed to working with them, and with the entire gymnastics community, to ensure that we continue to prioritize the safety, health and wellness of our athletes and community above all else."
Nassar is currently serving prison for life. In 2018, he was sentenced to 40-175 years for several sexual abuse cases in addition to a 60-year sentence for child pornography.
To revisit Nassar's sentencing, watch a clip from HBO's At the Heart of Gold: Inside the USA Gymnastics Scandal documentary below.
Share this article