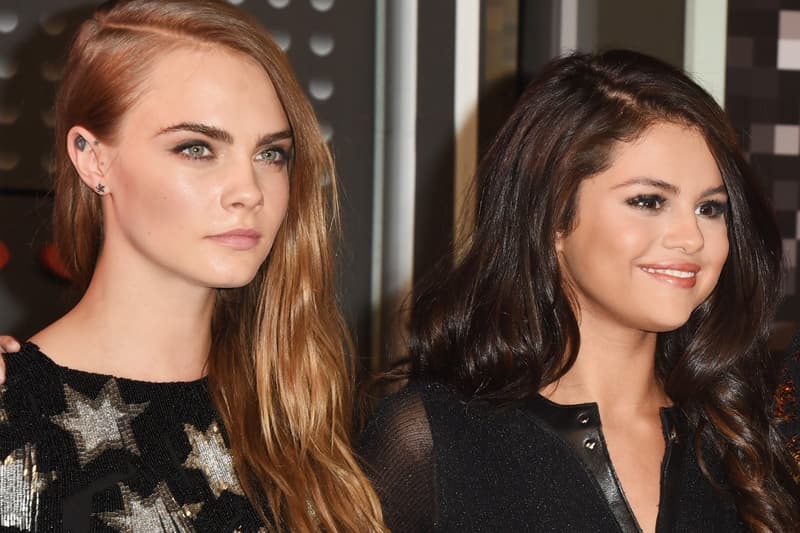 Beauty
Selena Gomez and Cara Delevingne's Latest Matching Tats Are a Watercolor Dream
See their new ink here.
Selena Gomez and Cara Delevingne's Latest Matching Tats Are a Watercolor Dream
See their new ink here.
After Selena Gomez paid Bang Bang Tattoo a recent visit, the shop has revealed that she and Cara Delevingne got matching tattoos — a dripping pastel pink rose on different parts of their bodies.
"Watercolor on @selenagomez," read one of the captions on the NYC-based tattoo studio's official Instagram. "Thank you for always being wonderful." Gomez's fresh back ink is placed directly under another tat located on her neck — roman numerals for the number 76, which she got back in 2012 at the same studio.
On the other hand, the caption for Delevingne's new ink located on her ribcage read, "Matching for @caradelevingne. I had so much fun making these tattoos — thanks for always trusting me, Cara. FYI, I didn't tell them 'til the end that these were my first watercolor tattoos ever." The supermodel's latest piece is also located under a roman numeral tat for her lucky number, 12, which she got in 2013.
Gomez and Delevingne have been friends for years, and it wouldn't be surprising if the pair has gotten closer considering they are currently filming Season 2 of Hulu's Only Murders in the Building together.
Check out Gomez and Delevingne's matching watercolor rose tattoos below.
View this post on Instagram
View this post on Instagram
Share this article