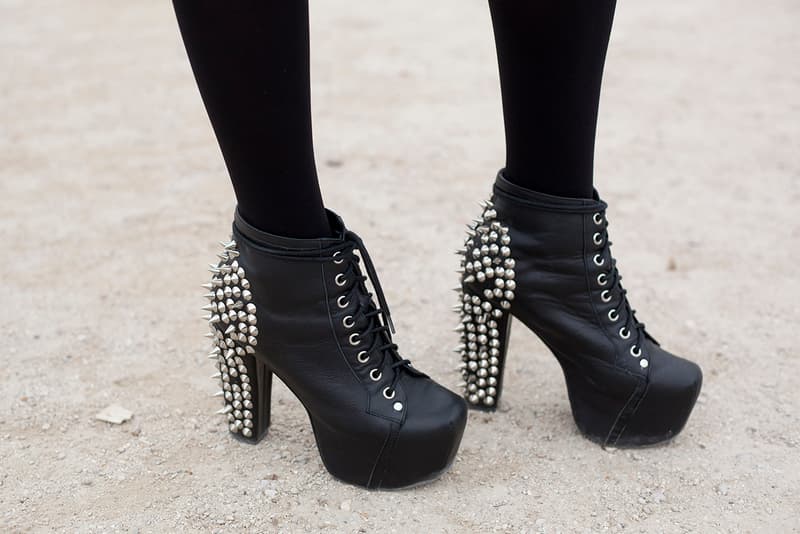 TikTok Predicts Return of 2010s Fashion Trends
Remember the era of Tumblr?
Always on the cutting edge of the trend cycle, TikTok has predicted that the fashion trends of the 2010s will be coming back in style much sooner than you think. The era of soft grunge Tumblr aesthetics and chunky necklaces is making its return onto the mainstream platform for users who were initially too young during social media's first boom.
It's not just Gen Z and millennials who are pushing for the return of our more recent golden years. Brands like Givenchy are embracing nostalgia as well, reintroducing the peplum silhouette for its Spring/Summer 2022 collection, a red carpet staple loved by Beyoncé, Rihanna and Kim Kardashian in the early 2010s.
Although it was a mere decade ago, trend forecasters on the app like Mandy Lee of @oldloserinbrooklyn have predicted that styles like American Apparel's infamous jewel-toned disco pants, Jeffrey Campbell's Lita platforms and DIY accessories like Ke$ha's beloved hair feathers — which TikToker Addison Rae has already been sporting — are ready to come back with a vengeance.
Hali Brown-Onigbanjo of @nextwearer theorizes that the reverse in the trend cycle is due in part to the overwhelming desire to experiment with fashion again and not take it as seriously. Speaking to Vogue, she says "the 2010s were a really fun and democratizing era of fashion, with the rise of fashion bloggers and it-girl Tumblr users who helped to shape a range of 'aesthetics.'" She adds, "I can totally understand why people who were too young to experience it the first time round are trying to experience that energy now."
A fan of the 2010s aesthetic or not, one thing is for certain — hoard your clothes now and they will come back in style before you know it. Take a look at some of TikTok's fashion predictions below.
Share this article