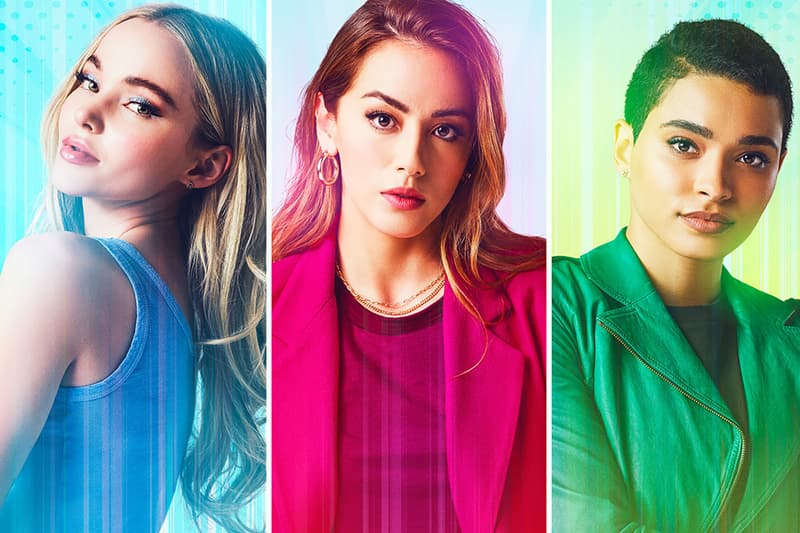 Film & TV
Take an Official First Look at the Cast of 'The Powerpuff Girls' Live-Action Reboot
Starring Chloe Bennet, Dove Cameron and Yana Perrault.
Take an Official First Look at the Cast of 'The Powerpuff Girls' Live-Action Reboot
Starring Chloe Bennet, Dove Cameron and Yana Perrault.
UPDATE (April 14, 2021): The CW has revealed an official first look at Chloe Bennet as Blossom, Dove Cameron as Bubbles, and Yana Perrault as Buttercup in its upcoming live-action reboot of The Powerpuff Girls. As seen above, all three main characters are dressed in their signature colors: pink, blue and green. The pilot will also star Donald Faison as Professor Drake Utonium, Nicholas Podany as Jojo Mondel and Robyn Lively as Sara Bellum.
Stay tuned while we wait for more updates on the series' official release date.
---
UPDATE (March 10, 2021): The CW has officially confirmed who will be playing the leads of its upcoming live-action reboot of The Powerpuff Girls. 
Chloe Bennet will portray the role of Blossom, who now suffers from anxiety due to repressing her "kiddie-superhero trauma," as per Variety. Dove Cameron will play Bubbles who is more interested in regaining her social status than saving the world. Finally, Yana Perrault will take on the part of Buttercup – the rebellious badass out of the three sisters. According to her character description, she "has spent her adulthood trying to shed her Powerpuff Girl identity and live an anonymous life."
A release date for The Powerpuff Girls reboot has yet to be announced, so stay tuned while we wait for further updates.
---
ORIGINAL STORY (February 10, 2021): Following the announcement that a live-action reboot of Cartoon Network's The Powerpuff Girls was confirmed last year, The CW has now given the green light on the project as well as two other new pilot including Ava DuVernay's new superhero show Naomi and Jenny Snyder Urman's untitled milennial nun dramedy.
The live-action rendition of the popular cartoon series is based on Craig McCracken's characters, and will feature the superheroes in their twenties, resenting the fact that they've lost their childhoods to fighting crime. There's yet no information as to who will be taking on the roles of Blossom, Bubbles and Buttercup, but Warner Bros. Television is set to produce the show together with Berlanti Productions.
As for Ava DuVernay's DC superhero series dubbed Naomi, the show has been in development since its announcement in December 2020 and follows the story of a teenage girl who investigates the supernatural events that are affecting her hometown, and finding their origins. Arrow writer Jill Blankenship is heading up the series together with DuVernay, with Warner Bros. Television producing the show.
There's yet no information as to when we can be expecting the new projects to be released, but keep your eyes peeled as any more information surfaces.
Share this article