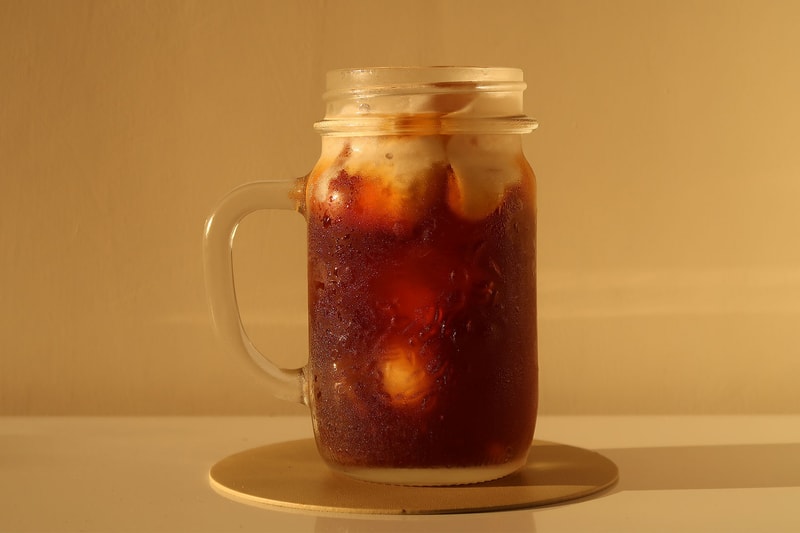 Culture
I Tried Emma Chamberlain's Famous Cold Brew Coffee Recipe – Here Are My Honest Thoughts
We try out steeped bags from the YouTube star's coffee brand.
I Tried Emma Chamberlain's Famous Cold Brew Coffee Recipe – Here Are My Honest Thoughts
We try out steeped bags from the YouTube star's coffee brand.
More than a year into the pandemic, I can confidently say that I've now become a master of easy coffee drinks. One of the brands that came to mind on my hunt for ready-made caffeinated beverages was Emma Chamberlain's company Chamberlain Coffee and her popular cold brew recipe.
If you haven't seen Emma's YouTube videos already, the 19-year-old star shares candid moments of her life in vlogs that are frequently dominated by coffee. Before starting her day, the influencer-turned-entrepreneur will always prepare a cup of Joe. Her love for coffee has led to the launch of her very own label in 2019. The company, which underwent a rebranding last year, is loved for its convenient steeped coffee bags, sustainable packaging, photo-worthy merch sets and more.
To get a better sense of Chamberlain Coffee, I tried out the brand's steeped bags myself, following Emma's famous cold brew recipe that has racked up over four million views on YouTube. Continue reading for my honest thoughts.
For more easy-to-prepare drinks, read our guide on how to make the ultimate glass of matcha latte.
Emma Chamberlain's Cold Brew Coffee Recipe
What You'll Need
Large mason jar
Ice cubes
Milk of your choice
French vanilla creamer
Instructions
1. Put the steeped bags in a glass jar and fill with water.
2. Leave the jar in the refrigerator overnight.
3. Pour the cold brew into a glass and top with milk and creamer.
Editor's Review
I'm no barista nor coffee connoisseur, but I've had my fair share of coffee (you'll find a café on almost every other block in Seoul). The best thing about these steeped coffee bags is how convenient they are. All you have to do to make a cold brew is leave it in some water overnight. If you're craving a warm cup of coffee, you just have to pour some hot water just like you would with a teabag.
As a light coffee drinker myself, I enjoy the fact that the bag makes a light brew, instead of an intense espresso-like drink. On days when I am desperate for a stronger caffeine kick, I'll add one more bag to create a deeper flavor. These single-serve bags are available in various blends depending on your preference. On a regular workday, I like to reenergize with the Social Dog. To accompany a weekend brunch, I'd go with the Careless Cat. All in all, these steeped coffee bags have been a great staple in the pantry during my months-long WFH days.
You can head over to Chamberlain Coffee's web store to discover more coffee-related products.
---
Share this article