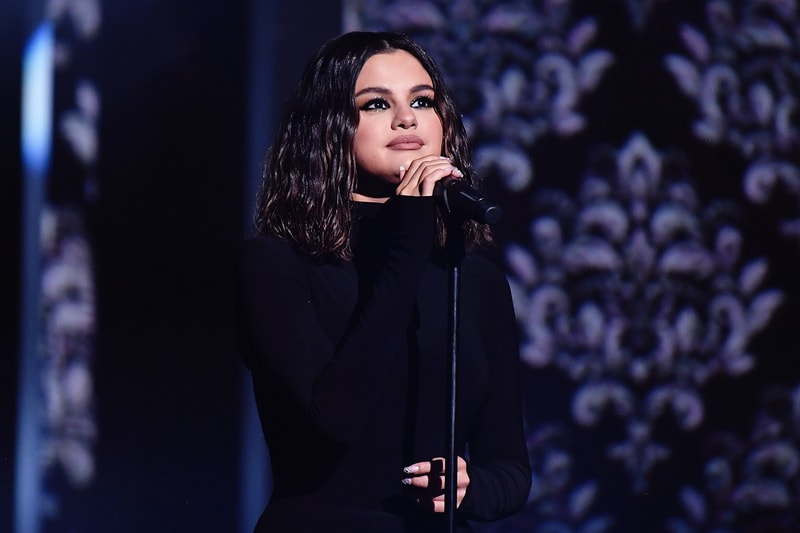 Music
Selena Gomez Might Be Retiring From Music Soon
"It's hard to keep doing music when people don't necessarily take you seriously."
Selena Gomez Might Be Retiring From Music Soon
"It's hard to keep doing music when people don't necessarily take you seriously."
Selena Gomez has hinted in an interview with Vogue that she is considering retiring early from music. The multi-platinum songstress and beauty mogul opened up to the publication and shared more details about her career plans in its latest April 2021 issue.
"It's hard to keep doing music when people don't necessarily take you seriously," she shared and added: "I've had moments where I've been like, 'What's the point? Why do I keep doing this?' 'Lose You to Love Me' I felt was the best song I've ever released, and for some people, it still wasn't enough. I think there are a lot of people who enjoy my music, and for that, I'm so thankful, for that I keep going, but I think the next time I do an album it'll be different." Gomez continued to elaborate and said: "I want to give it one last try before I maybe retire music." However, when asked about music again, the artist said that she would like to focus more on producing and give acting a "real shot."
While nothing has been confirmed yet about her music retirement, Gomez is still set to drop her Spanish-language EP titled REVALACIÓN on March 12. The project consists of seven songs such as  "Baila Conmigo" featuring Puerto Rican rapper/singer Rauw Alejandro, "De Una Vez," "Selfish Love," "Dámelo To," "Buscando Amor," "Vicio" and "Adios."
Stay tuned while we wait for more information to surface.
Share this article