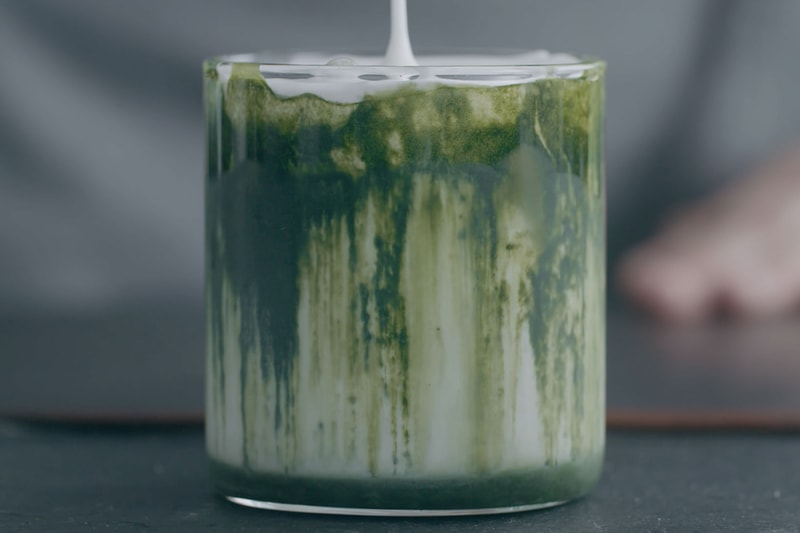 Culture
Here's How To Make the Ultimate Glass of Matcha Latte
Modern tea brand Matchacha Seoul offers a recipe to try at home.
Here's How To Make the Ultimate Glass of Matcha Latte
Modern tea brand Matchacha Seoul offers a recipe to try at home.
There's nothing like waking up in the morning with a nice cup of matcha latte. A favorite beverage of many tea lovers, matcha latte is especially perfect for those who don't necessarily enjoy the sudden kick of caffeine that coffee gives. Offering a guide for matcha connoisseurs and beginners alike, we spoke to professionals at Korean modern tea company Matchacha Seoul to learn more about the drink. In addition to health benefits and storage tips, the brand shares the recipe for its Matcha Blanc, an ideal latte to treat yourself to for a boost of energy at midday.
Continue reading for our beginner's guide to matcha with Matchacha Seoul. While you're at it, here's how to make the perfect cup of coffee at home.
View this post on Instagram
What exactly is matcha?
Matcha is harvested differently from regular green tea leaves and powder. It comes from young leaves on plants that are grown under the shade. After the harvesting process, they are steamed and ground into powder form. This method reduces the astringent taste and amplifies the umami flavor to create a fresh and smooth scent and experience.
Can you tell us a little bit about Matchacha Seoul?
We are a modern tea brand that introduces organic matcha from Jeju Island. Some of our products include 01 Ritual, which is perfect for enjoying matcha the traditional way; 02 Balance, which works great for making latte; and other additional types of tea such as hojicha, mugwort matcha and more.
Matcha powder has become more accessible in recent years. A good starting point to choosing a good matcha product is to pay attention to the fineness of the powder, as well as the scent and flavor.
Why do some people prefer matcha over coffee?
Because matcha leaves are consumed without being processed much, the drink provides 100 percent of its natural health benefits. Matcha includes substances like caffeine, antioxidants, theanine and catechin, which help with relieving stress and waking up the body. A lot of people enjoy drinking it for detoxing effects, and some even claim it to be helpful for preventing cancer.
How should matcha be stored?
The color of matcha powder will fade if it's left in direct sunlight. It also absorbs the smell of food extremely well, so it needs to be stored in a tightly sealed container. Matcha powder will typically last around one to two years, but it will lose its flavor and smell over time. We recommend finishing within six months after opening.
I'm a beginner. What tools do I need to buy for making matcha drinks?
Traditional matcha is mixed in Dawan (ceramic bowls), but you can make any type of matcha drink you like as long as you have a bamboo tea whisk. All you need to do to make a smooth drink is to beat the powder until there aren't any lumps left. If you don't have a tea whisk, simply use a regular one and mix thoroughly in warm water or milk.
How to Make Matcha Blanc
What You'll Need
1 tsp. (3-4g) Matchacha Seoul's 02 Balance powder
150ml Milk
1 tbs. (20g) Any sweetener (Unrefined sugar cane is recommended)
40ml Whipped cream
Instructions
1. Use a little bit of water and a tea whisk to mix the syrup with matcha powder.
2. Fill your glass with some ice cubes and pour in the milk.
3. Slowly drizzle your matcha syrup into the cup.
4. Top with cream and enjoy.
---
Share this article