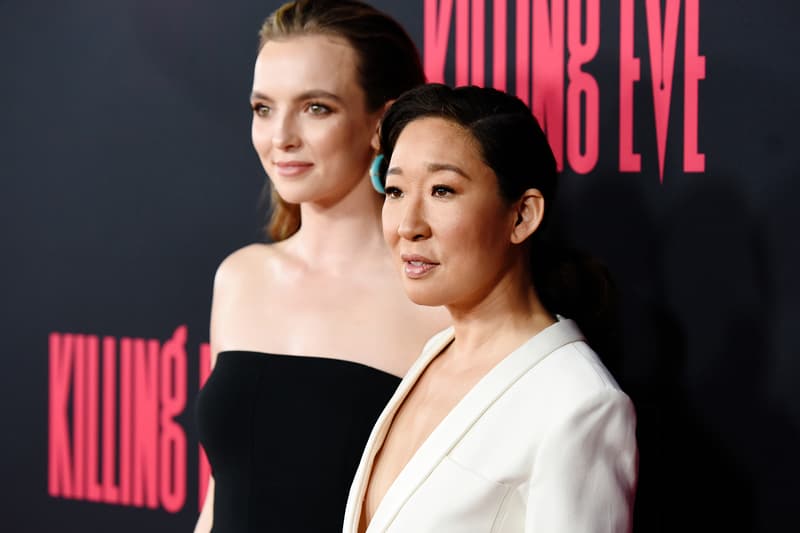 Film & TV
'Killing Eve' To End After Season 4 but BBC Announces Potential Spin-Offs
Production for the final season commences this summer.
'Killing Eve' To End After Season 4 but BBC Announces Potential Spin-Offs
Production for the final season commences this summer.
AMC Networks has announced that Killing Eve is coming to an end after Season 4 next year. However, fans of the TV show won't have to completely bid farewell to the franchise as a "number of spin-off ideas" are currently being conceptualized with Sid Gentle Films, as per Entertainment Weekly. 
Specific details about the spin-offs have not been disclosed, but it is unlikely it will feature Sandra Oh or Jodie Comer. For those who aren't familiar, Killing Eve was created by Phoebe Waller-Bridge. The BBC America comedy-drama spy thriller stars Oh as Eve Polastri, who is a British intelligence agent in charge of capturing Russian assassin Villanelle (played by Comer).
"Killing Eve has been one of my greatest experiences and I look forward to diving back into Eve's remarkable mind soon," Oh shared in a statement. "I'm so grateful for all cast and crew who have brought our story to life and to the fans who have joined us and will be back for our exciting and unpredictable fourth and final season." Comer added: "Killing Eve has been the most extraordinary journey and one that I will be forever grateful for. Thank you to all the fans who've supported us throughout and come along for the ride. Although all good things come to an end, it's not over yet. We aim to make this one to remember!"
Filming for the final season will commence early this summer in the UK and across Europe. Stay tuned while we wait for the official release date of Killing Eve Season 4.
Share this article