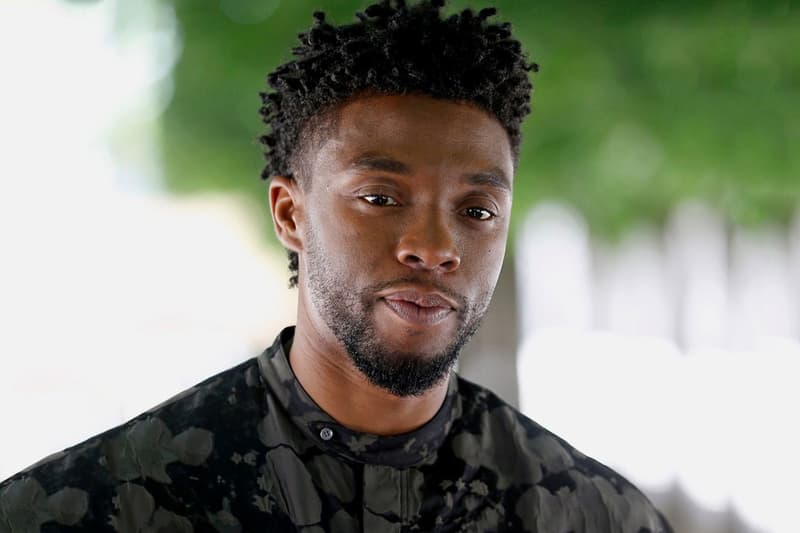 Art
Controversial Chadwick Boseman NFT Will Be Redesigned, Says Artist
3D artist Andre Oshea issued a statement on his digital tribute to the late actor.
Controversial Chadwick Boseman NFT Will Be Redesigned, Says Artist
3D artist Andre Oshea issued a statement on his digital tribute to the late actor.
An NFT created to honor the late actor Chadwick Boseman will be redesigned following backlash. Andre Oshea, the artist behind the digital work, announced the NFT on April 24 to coincide with the Oscars (Boseman was nominated for Best Actor). Though the Academy did not commission the work, it was reported that the virtual token was included in guests' gift bags.
Critics characterized the NFT as insensitive, especially in the wake of Boseman's Best Actor snub. Others accused Oshea of copying a pre-existing 3D model of Boseman's head, which is for sale on CGTrader for $50 USD. Responding to the controversy, Oshea posted a statement on Instagram clarifying his intentions. "I was one of several artists asked by Nomine(ETH) to produce an NFT artwork to celebrate the Oscar nominees with a 50/50 split between a charity and the artists. My specific task was to produce an artwork in the memory of late Chadwick Boseman which was NOT included in the gift bags given to the winners but was set to be auctioned off as a single 1/1 NFT," he wrote.
"For this project, I created a 3D animation inspired by one of my favorite films – Black Panther…I wanted to create a digital monument that embodied Chadwick's influence as a hero to all the Black kids everywhere while raising awareness about colon cancer and its impact on Black communities," he added. Oshea planned to donate 50 percent of proceeds from the NFT to the Colon Cancer Foundation, an effort to raise awareness of the disease Boseman battled.
"I now recognize that Chadwick's face is a triggering reminder of his death rather than his life, and I will be redesigning the artwork to be auctioned off later this week," Oshea continued. "I will still be donating 50% of the funds to the Colon Cancer Foundation to fund their invaluable work with cancer research and testing.
According to Deadline, Oshea's redesigned work will be auctioned off on NFT marketplace Rarible, where it is expected to reap over $1 million USD.
Share this article