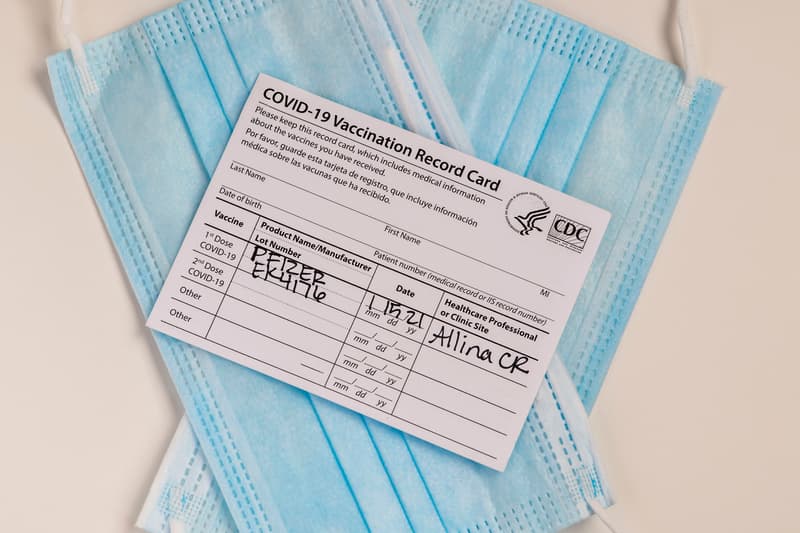 Culture
Here's Why You Shouldn't Post Your COVID Vaccine Card on Social Media
Experts are warning against the pandemic-era Instagram trend.
Here's Why You Shouldn't Post Your COVID Vaccine Card on Social Media
Experts are warning against the pandemic-era Instagram trend.
As the COVID-19 vaccine is rolled out to an increasing number of Americans, many are taking to social media to share photos of their vaccination experience. Besides posting excited mid-shot selfies, some are showing off photos of their vaccination cards, an Instagram trend experts say can actually put you at risk for identity theft.
According to CNBC, vaccination record cards contain personal information — including your full name and date of birth — that scammers can use to commit fraud. A video posted to CNBC's TikTok reveals that criminals can use your date of birth to figure out your social security number, leaving you vulnerable to full-blown identity theft. Your social security number can also be used to open credit in your name, collect your tax refund and create fake vaccination cards.
If you choose to share your vaccination card, be sure to black out all information on it including your name, patient number, date of birth, vaccine lot number and vaccination site. Of course, it's better to err on the side of caution and leave the card out of your social media content entirely — snapshots of your vaccine sticker are a safer bet.
Share this article