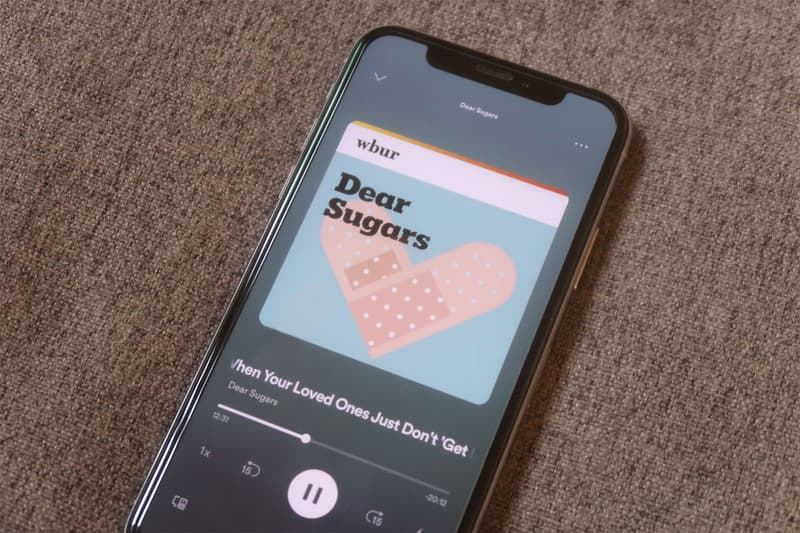 Health
Learn About Mental Health With These 7 Podcasts
Discussing topics from anxiety and trauma to self-love and confidence.
Learn About Mental Health With These 7 Podcasts
Discussing topics from anxiety and trauma to self-love and confidence.
Mental health is becoming an increasingly important part of public discourse, as people in various parts of the world begin having honest conversations around issues like depression, anxiety and stress. These topics, which are unfortunately more relevant and concerning than ever due to the ongoing pandemic, can be difficult to approach due to the lack of information readily available. With May being Mental Health Awareness Month, here, we've rounded up a list of educational podcasts that can help you learn more about mental health, self-love, confidence and more. Our picks include Other People's Problems, which offers a glimpse at real-life therapy sessions, as well as Brown Girl Self-Care, a podcast dedicated to women of color. Other podcasts like Griefcast focus specifically on death and grief, while Dear Sugars covers all kinds of issues based on submissions from listeners.
Continue reading to explore some of our favorite podcasts centered around mental health and well-being. And while you are here, see a list of mindfulness and online therapy apps and platforms.
Southern California-based Bre Mitchell, also known as The Self-Care Pusher, talks about everything from personal experiences to current events in her podcast dedicated to women of color. Some of her latest episodes touch on weight gain during lockdown, the Derek Chauvin verdict and trauma. Every now and then, the host invites experts onto the podcast to speak about wellness and health practices.
SELF Magazine's editor-in-chief Zahra Barnes sits down with professionals and celebrities to talk about a variety of topics including dating advice, getting vaccinated and sex drive during the pandemic. If you have questions on things like drinking too much or feeling alone during this time, Checking In is the podcast for you.
Hosted by Cheryl Strayed and Steve Almond, Dear Sugars reads letter submissions to answer all sorts of questions from its community. Some episodes aren't necessarily focused on the topic of mental health, but you'll find yourself listening to different stories and advice that might be just what you needed.
As suggested by its title, Griefcast is about grief and death, two things that the world has unfortunately experienced at an accelerated rate over the last year. Hosted by comedian Cariad Lloyd, the podcast is cheerier than you would think, with just the right balance between humor and seriousness.
This fan-favorite title boasts more than 500 weekly episodes of conversations between comedian Paul Gilmartin and artists, friends, professionals and more. Topics are typically focused around depression and addiction, as well as other mental health issues. The Mental Illness Happy Hour has been praised for providing a safe space for all, while normalizing what many have been too embarrassed or hesitant to discuss.
A registered nurse and certified wellness coach, Kelli Walker takes listeners on a journey to understanding anxiety. Through conversations with experts, the host provides tips and advice that may help alleviate stress and overcome anxiety.
Other People's Problems offers a look into what a real therapy session looks like. In each episode, listeners can experience Hillary McBride and her clients working on issues such as trauma, eating disorders, relationships and more.
Share this article