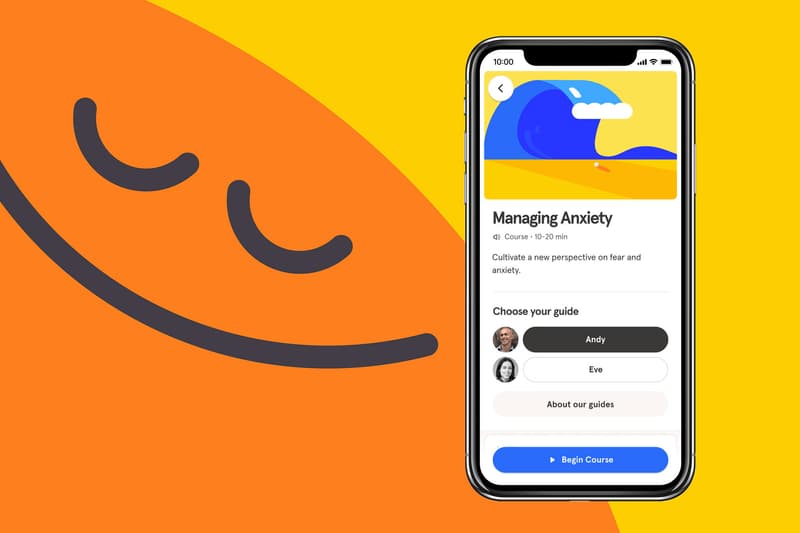 Health
7 Platforms To Try for Mindfulness and Online Therapy
Tools that can help keep your mental health in check.
7 Platforms To Try for Mindfulness and Online Therapy
Tools that can help keep your mental health in check.
With everything happening around the world, there's an increased demand for mindfulness resources and online therapy services over the last year. According to the Kaiser Family Foundation (KFF), four in 10 adults in the U.S. have experienced anxiety or depressive symptoms throughout the pandemic, with some reporting difficulties sleeping and more. As mental health becomes an important topic during these times, many are also looking to therapy and practices such as meditation and yoga to de-stress and relax the body and mind.
For those searching for mindfulness and online therapy platforms to try, below, we've put together a list of helpful apps and websites. While these services are not the definitive answer to solving mental health issues, they may help with alleviating stress and getting better sleep. From virtual therapy providers like BetterHelp and Talkspace, to meditation apps such as Headspace and Calm, continue reading to learn more.
Aura is an app featuring thousands of soothing soundtracks as well as audio sessions led by mental health experts that help with meditation. Using artificial intelligence and machine learning, the platform individually curates each user's feed for a personalized experience. Following a free trial, users can opt for Aura Premium, which offers unlimited access to Aura's vast library. Subscriptions cost $11.99 USD monthly and $59.99 USD yearly.
BetterHelp makes counseling affordable and accessible by making the service available online. The platform matches users with a licensed counselor based on the needs of individuals and couples. Its roster of professionals specialize in tackling issues including stress, anxiety, relationships, depression, trauma, grief, self-esteem and more. Sessions can be done via live chat, voice calls or video, starting from $60 USD to $90 USD per week.
If you're looking to improve your sleep quality, reduce stress or simply improve focus, Calm may be the app you're looking for. The platform not only offers soothing sounds for sleep, but also features video lessons and audio programs for gentle stretching sessions. You'll also be able to enjoy nature scenes playing in the background while working or studying. Following a seven-day trial, Calm's services are available for $69.99 USD a year or $14.99 USD a month.
Using AI, Endel creates personalized soundscapes that help one relax, sleep and focus. Based on internal and external conditions such as location, time zone, weather and heart rate, the app aims to help with brain fatigue. Endel additionally collaborates with musicians like Grimes for special soundscapes that are scientifically engineered to help with relaxation and mindfulness overall. After a seven-day free trial, you can subscribe to Endel for $5.99 USD monthly, or $49.99 USD yearly.
Headspace is probably one of the best-known mindfulness platforms. On this app, you'll find guided meditations, animations, articles and videos on mental health, stress, sleep and more. The company has also partnered with Netflix for a TV series that will guide you through meditation and sleep with animations in Headspace's signature style. Following the free Basics course, users can choose to subscribe to Headspace for $12.99 USD a month or $69.99 USD a year.
Developed by psychologists and educators, Australia-based Smiling Mind offers daily meditation and mindfulness exercises that will only take 10 minutes of your day. With sessions dedicated to adults and youth, as well as classroom and workplace settings, the platform's programs are categorized into stress, relationships, sports, wellbeing and more. Smiling Mind's services are entirely free.
After a brief self-assessment, Talkspace will recommend a list of therapists that will help you through your mental health journey based on your needs, whether it be related to depression, relationships, parenting or trauma. Available for individuals and couples, the platform also offers psychiatry as a separate service. The online platform makes therapy approachable with virtual appointments. Subscriptions for Talkspace range from $260 USD to $396 USD monthly depending on your plan.
Share this article