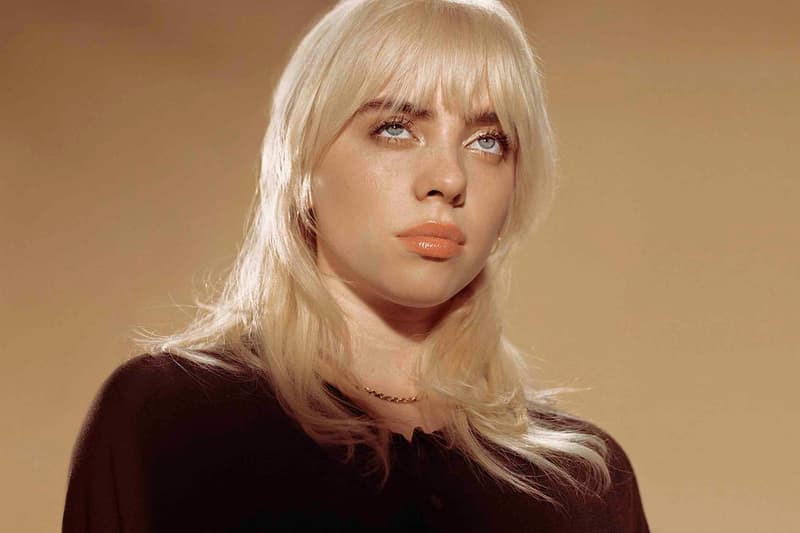 Culture
Billie Eilish Unveils a New Look on the Latest Cover of British 'Vogue'
Stunning in custom corsets by Burberry, Mugler and Alexander McQueen.
Billie Eilish Unveils a New Look on the Latest Cover of British 'Vogue'
Stunning in custom corsets by Burberry, Mugler and Alexander McQueen.
Leading up to the release of her latest album Happier Than Ever, Billie Eilish has taken the June 2021 cover for British Vogue. Shot by Craig McDean, the visuals unveil an entirely new look from the star, who has been known for wearing baggy tees and pants.
The award-winning musician is spotted wearing standout items in the images, such as a custom corset and trench coat by Burberry. In other shots, she stuns in an all-black catsuit by Mugler and a corset dress by Alexander McQueen.
In the accompanying interview, the pop star anticipates various reactions to the editorial: "'If you're about body positivity, why would you wear a corset? Why wouldn't you show your actual body?' My thing is that I can do whatever I want." She continues by stressing that "it's all about what makes you feel good. If you want to get surgery, go get surgery. If you want to wear a dress that somebody thinks that you look too big wearing, f**k it – if you feel like you look good, you look good." She continues to share the confidence behind her new style: "Suddenly you're a hypocrite if you want to show your skin, and you're easy and you're a slut and you're a whore. If I am, then I'm proud. Me and all the girls are hoes, and f**k it, y'know?"
In addition to body positivity and fashion, Eilish speaks about her upcoming album set to drop on July 30. Head to British Vogue to read the full June 2021 cover story.
Share this article