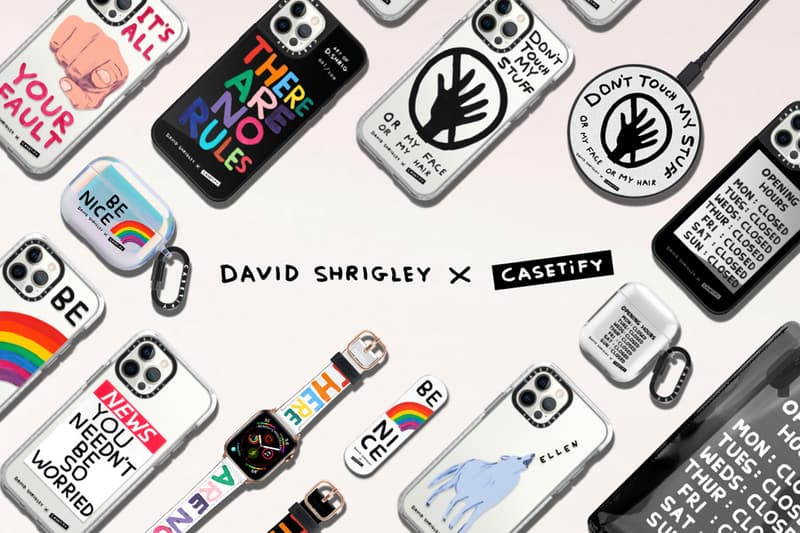 1 of 10
2 of 10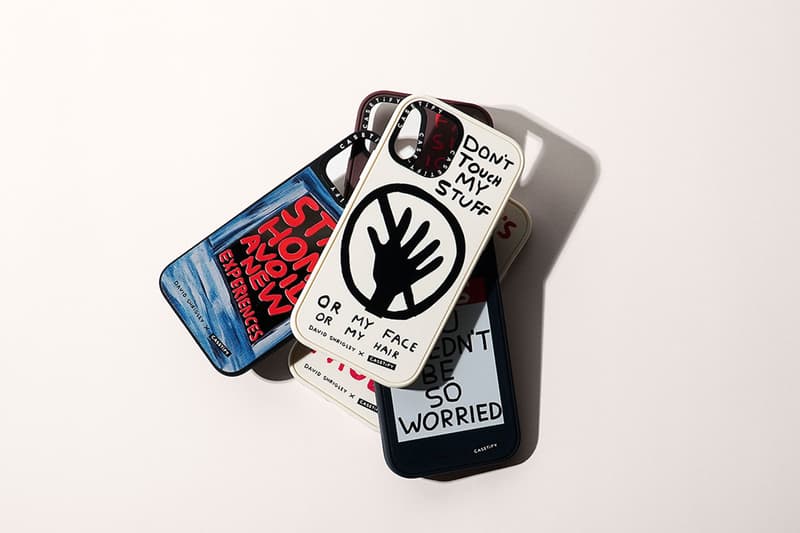 3 of 10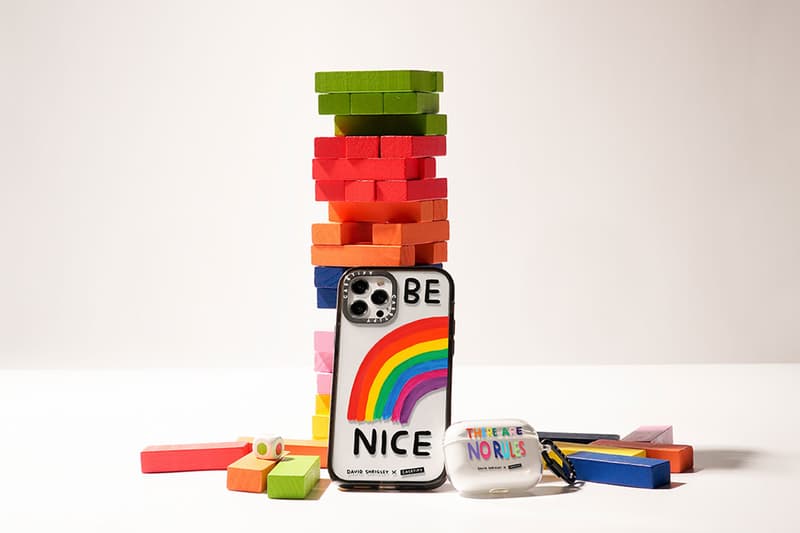 4 of 10
5 of 10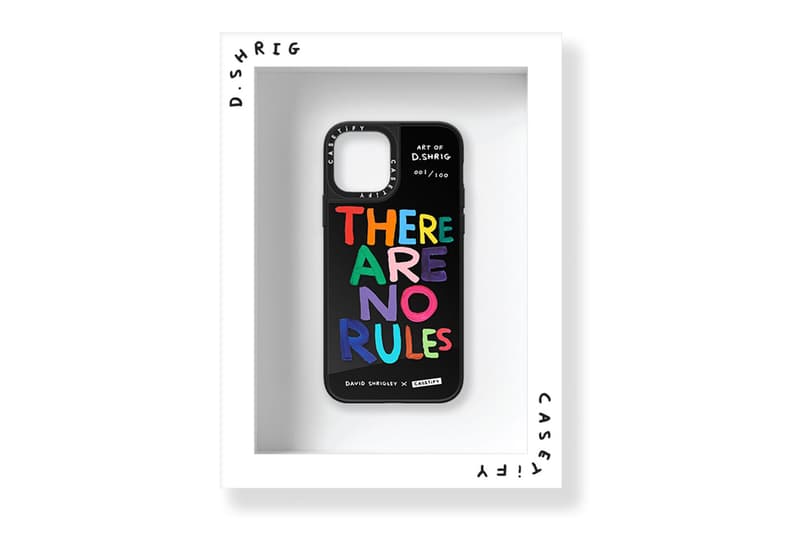 6 of 10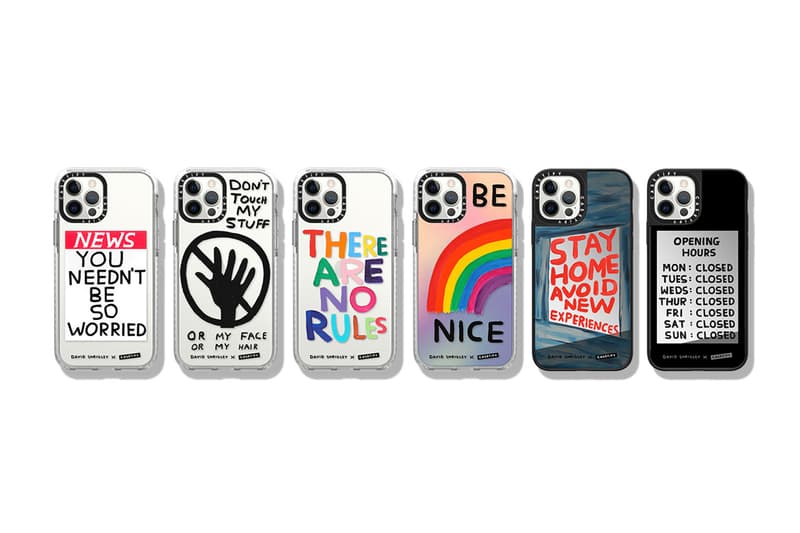 7 of 10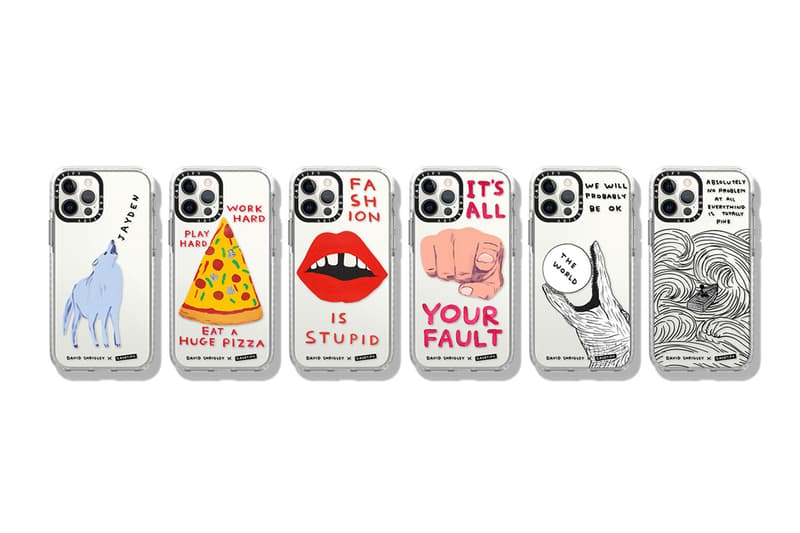 8 of 10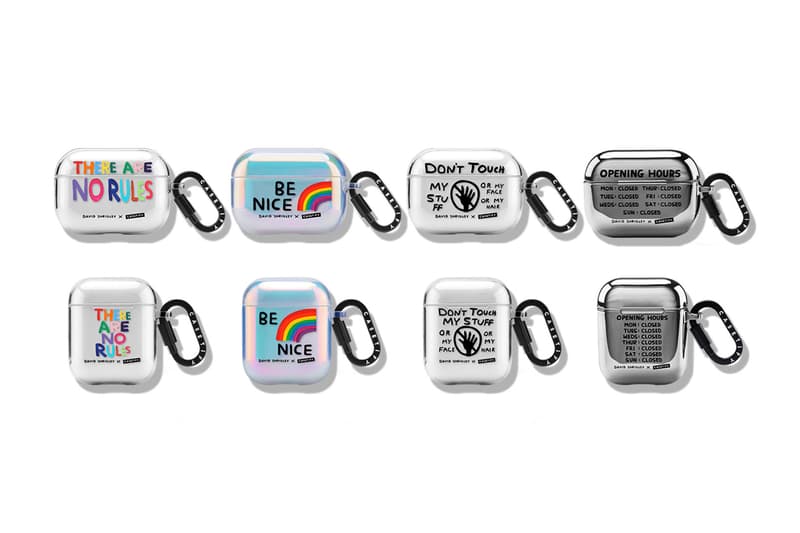 9 of 10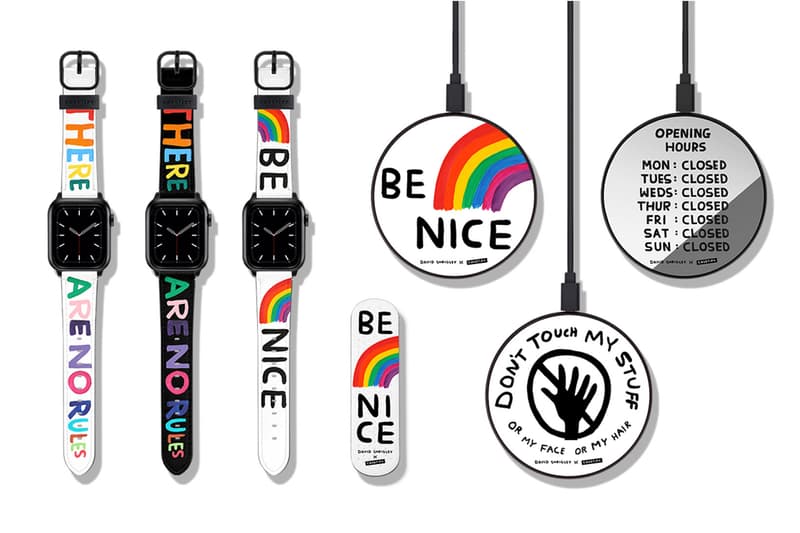 10 of 10
Tech
Casetify Taps David Shrigley for Satirical Tech Accessories
"Don't touch my stuff. Or my face. Or my hair."
Casetify Taps David Shrigley for Satirical Tech Accessories
"Don't touch my stuff. Or my face. Or my hair."
For its latest collaboration, Casetify has tapped David Shrigley – the British visual artist loved for his colorful style and satirical messages. Together, the duo has designed a series of tech accessories to update your iPhone, AirPods, Apple Watch and more.
The lineup features both fan-favorites and never-before-seen artworks by Shrigley. Cases are emblazoned with catchy phrases, as well as vibrant pizza and rainbow illustrations. Exclusive text artworks include messages such as: "Don't touch my stuff. Or my face. Or my hair," "Fashion is stupid," "Everything is totally fine" and more. In true Casetify fashion, each design can be personalized with different phone case types ranging from reflective mirror surfaces to gradient options.
This time around, the tech brand is additionally debuting a new series dubbed SHOW.CASE, which provides customers with limited-edition accessories. The inaugural drop features the "There are no rules" Black Mirror iPhone Case, limited to 100 pieces only. The exclusive iteration arrives with a co-designed frame and printed artwork, which shoppers can purchase through a raffle.
Scroll through the gallery above for a full look at the collection. From May 11, you can head to Casetify's website to join the virtual waitlist for the David Shrigley-designed tech accessories, which will officially launch on May 25. Prices range from $40 USD to $199 USD.
Share this article