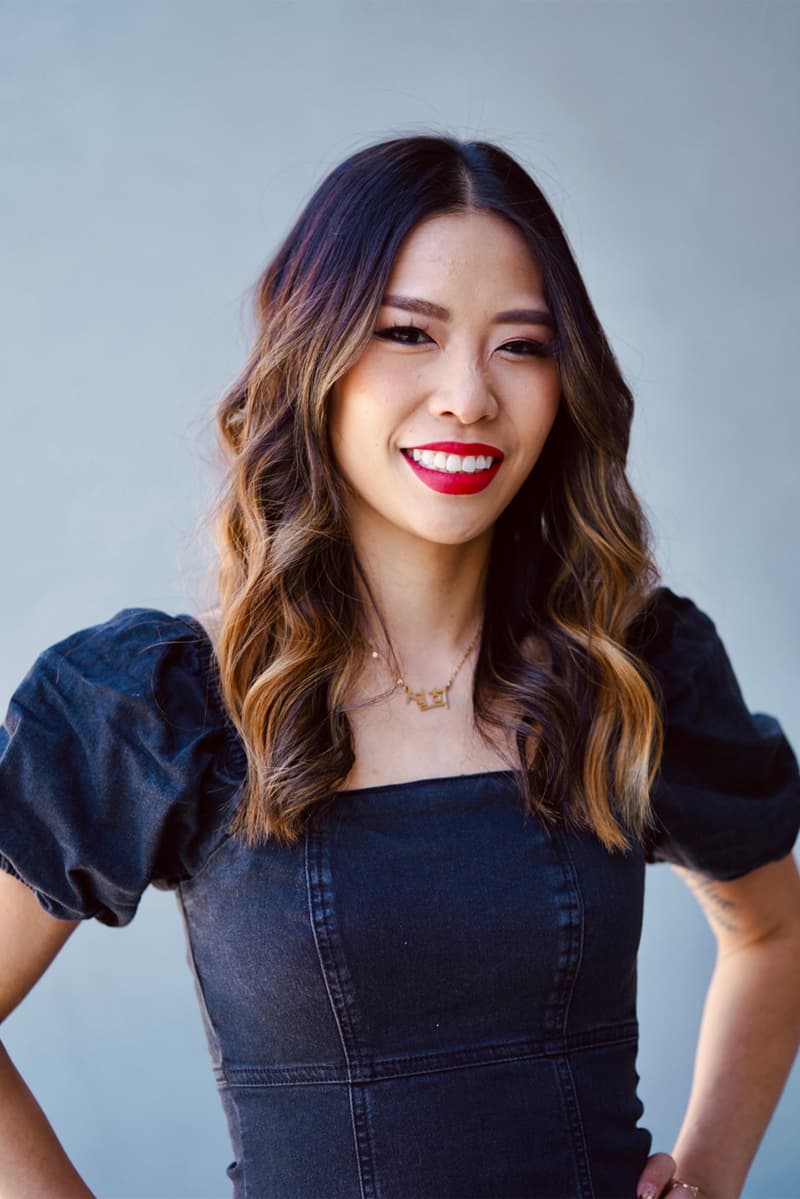 Meet Jessica Woo, the Mom Whose Cute Bento Box Ideas Went Viral on TikTok
The Bento Box Queen creates a HYPEBAE-exclusive recipe for Mother's Day.
Food
Meet Jessica Woo, the Mom Whose Cute Bento Box Ideas Went Viral on TikTok
The Bento Box Queen creates a HYPEBAE-exclusive recipe for Mother's Day.
Back in February 2020, Jessica Woo went on with her day to take care of her three daughters — and as part of her regular morning routine before the pandemic hit, she packed lunches for her kids before school. Only this time around, she decided to film her bento-making process and share it on TikTok. "Let's make some lunch for my kids," she says in the video, not knowing it would become her signature catchphrase in many more TikToks to come.
Despite COVID-19 affecting normal school schedules, Woo continued making bento box lunches for her children with personalized, hand-written notes. "My passion for cooking stems from my love of food," the full-time content creator, nicknamed the Bento Box Queen, shares with HYPEBAE. "My mom always told me that ever since I was little, I loved eating and trying all different kinds of food. Growing up, I have been very lucky to have tried so many different dishes from all over the world, and I love recreating those moments."
Influenced by her daily surroundings, Woo comes up with cute bento box ideas ranging from a Pikachu-themed Japanese/Korean-style curry and rice, to Among Us pancakes. With her precise attention to detail and out-of-the-box creations, Woo's videos are a source of inspiration for home cooks and fellow mothers looking for unique ways to prepare lunch for their kids.
In celebration of Mother's Day (May 9), Woo has created a delicious bento box recipe for HYPEBAE, using ingredients such as bell peppers and mushrooms wrapped in beef brisket, along with a refreshing dessert comprised of flower- and heart-shaped berries and watermelon. Watch how to make the entire dish below and read on for the full list of ingredients and instructions.
Mother's Day Bento Box Recipe
Ingredients
6-8 Thinly sliced beef brisket
Red bell pepper, sliced
Yellow bell pepper, sliced
Enoki mushrooms
1/2 tbs. Soy sauce
Lettuce
Strawberries
Blueberries
Watermelon
Pistachios
Yogurt covered raisins
Tools
Flower shape cutters
Leaf food picks
A circle icing tip or straw
Letter cutters
Preparation
1. Lay your beef brisket down and add in a few pieces of the bell peppers and enoki mushroom. Gently roll up the brisket. On a hot pan, add a little bit of oil. Cook 1 to 2 minutes on each side or until brown. Add soy sauce and cook for 30 seconds.
2. In your lunchbox, lay down some lettuce and add your brisket and veggie bouquets right on top.
3. Cut flowers out of the watermelon, and using a circle icing tip or straw, cut holes out of the middle of the flowers. Insert blueberries in the holes and now you have cute watermelon flowers.
4. To make heart-shaped strawberries, make a cut in a V shape where the leaves are. Cut the strawberries in half and add the leaf food pick.
5. Add in the pistachios and yogurt-covered raisins.
6. Include a heartfelt handwritten note in your lunchbox.
Share this article