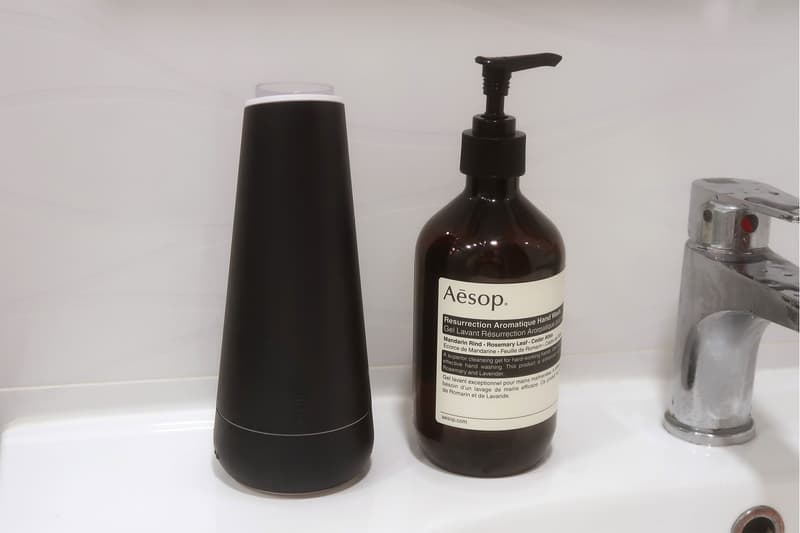 Health
quip's Refillable Mouthwash Is the Perfect Addition to My Oral Care Routine
From its sleek design to the anticavity formula, our editor shares what she loves about the product.
quip's Refillable Mouthwash Is the Perfect Addition to My Oral Care Routine
From its sleek design to the anticavity formula, our editor shares what she loves about the product.
In case you haven't noticed, oral beauty is becoming the next cool thing with the rise of Gen-Z-focused brands and dental care products that are both sustainable and Instagrammable. Since becoming aware of this trend, I've been looking to get my hands on a mouthwash kit from quip, an eco-friendly oral care brand loved for its sleek design and user-friendly products.
quip is all about making products that are reusable and refillable — first-time users can begin with its starter kits and order customized bundles with refills for floss, gum, toothpaste and more. In particular, the mouthwash comes in a sleek push-button dispenser in color options such as silver, black and gold to match different bathroom aesthetics. While it may be confusing to figure out at first, all you need to do is insert the Anticavity Mouthwash Refill into the dispenser. Upon pushing the lid down, the bottle will dispense just the right amount of mouthwash that can be used after being diluted with a bit of water.
Continue reading to find out why I've been enjoying quip's Mouthwash Starter Kit. And while you are here, see a list of sustainable alternatives to everyday oral care products.
WHAT IT IS: quip Mouthwash Starter Kit
WHY IT'S WORTH THE HYPE: Prior to trying out quip, the only mouthwash I've used is probably the standard drugstore options from brands like Listerine. I always felt that these solutions were too harsh for my taste and would often leave the inside of my cheeks and gums sore. quip's anticavity solution — comprised of fluoride, xylitol and cetylpyridinium chloride (CPC) — is free of alcohol, which is what causes the burning sensation most mouthwash products give. On top of that, it's vegan and free of colors and dyes, making the formula a safe addition to my everyday oral care routine. Even better, the accompanying dispenser doubles as a minimalist decor object on your bathroom sink.
WHERE YOU CAN FIND IT: Priced from $35 USD, the Mouthwash Starter Kit is available to purchase at quip with refills.
Share this article