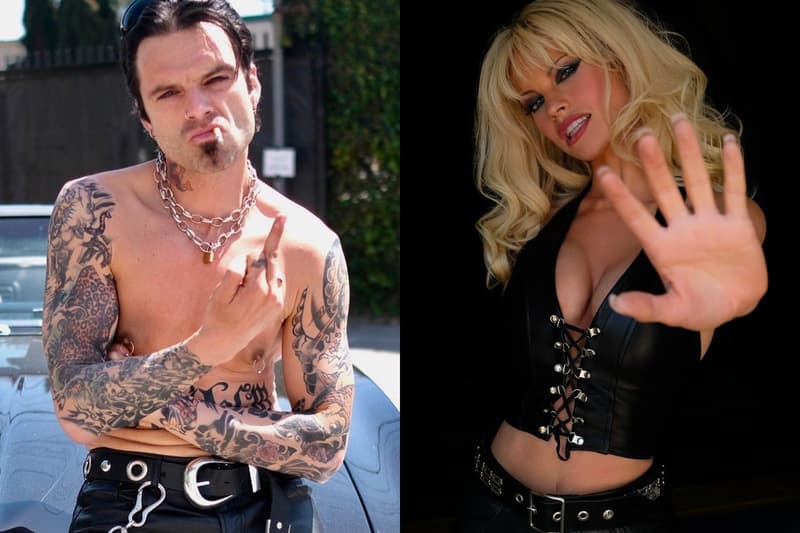 Film & TV
Lily James Is Unrecognizable as Pamela Anderson in First Look at Hulu's 'Pam & Tommy'
Sebastian Stan makes a convincing Tommy Lee, too.
Lily James Is Unrecognizable as Pamela Anderson in First Look at Hulu's 'Pam & Tommy'
Sebastian Stan makes a convincing Tommy Lee, too.
Hulu has revealed a first look at Pam & Tommy, an upcoming series about Pamela Anderson and Tommy Lee's three-year-long marriage. Teaser images posted to the show's official Twitter introduces Downton Abbey actor Lily James as Anderson and Marvel mainstay Sebastian Stan as Lee, both of whom look unrecognizable post-hair and makeup.
Directed by Craig Gillespie, the biographical drama will take a closer look at the leak of the couple's sex tape, which was stolen and released online in 1995. It's unclear whether the series will delve into Lee's legal problems, including a six-month stint in jail for physically assaulting Anderson while she was holding their son.
Joining James and Stan are Seth Rogen as Rand Gauthier, the man who stole the sex tape, and Parks & Rec favorite Nick Offerman as Uncle Miltie, the real-life porn impresario who helped Gauthier distribute the tape.
There's no word yet on when Pam & Tommy will hit Hulu. In the meantime, check out the first teaser images above.
Share this article