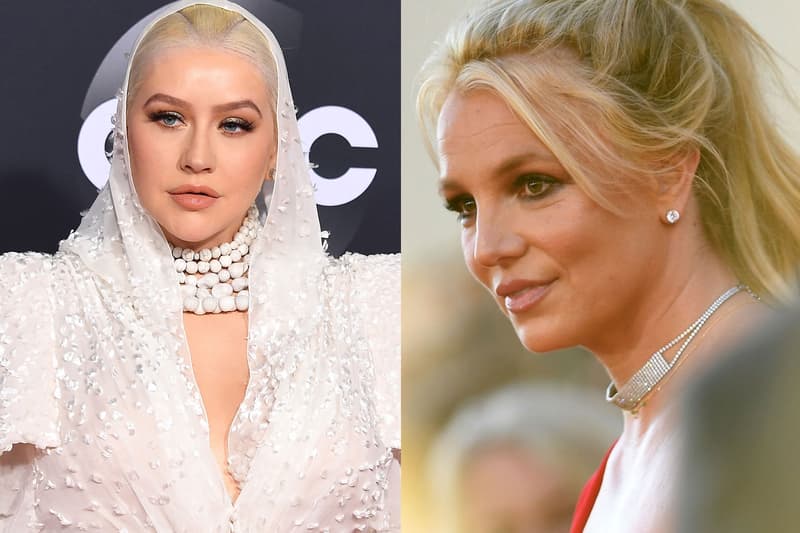 Culture
Christina Aguilera Shows Support for Britney Spears' Conservatorship Battle
"These past few days I've been thinking about Britney and everything she is going through."
Christina Aguilera Shows Support for Britney Spears' Conservatorship Battle
"These past few days I've been thinking about Britney and everything she is going through."
Ever since Britney Spears appeared in court last week to address her conservatorship, celebrities and fans have been showing support for the pop star as she fights to free herself from the abusive arrangement. Most recently, Spears's longtime friend Christina Aguilera has taken to Twitter to stand up for the singer.
"These past few days I've been thinking about Britney and everything she is going through," Aguilera began. "It is unacceptable that any woman, or human, wanting to be in control of their own destiny might not be allowed to live life as they wish." She stressed that "every woman must have the right to her own body, her own reproductive system, her own privacy, her own space, her own healing and her own happiness," closing her message by telling fans "[Spears] deserves all of the freedom possible to live her happiest life."
Since 2008, Britney Spears has been under a legal arrangement in which her father, Jamie Spears, has "the power to handle the financial and/or personal affairs of another adult who has been deemed incapacitated," CNN explains. In February, the release of Framing Britney Spears, a New York Times-produced documentary, reignited the #FreeBritney movement, fueling public outcry. Building on the revelations revealed in the film, Spears revealed in court last week that she is "not able to get married or have a baby" and not allowed to take out the IUD implanted in her body. The allegations pushed her sister, Jamie Lynn, to break her silence on the arrangement.
Share this article