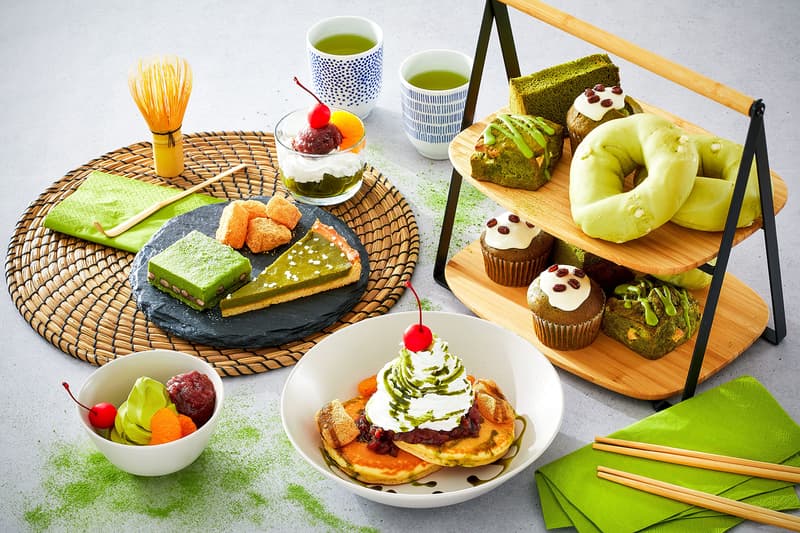 IKEA Japan Adds a Slew of Matcha Desserts to Its Menu
A sweet tooth's dream come true.
In celebration of Japan's annual "Matcha Sweets Fair," IKEA Japan has added a number of matcha treats to its menu for a limited time only. A total of 11 desserts have been included, which are all guaranteed to satisfy your sweet cravings.
One of the highlights is the Matcha Tower Pancake featuring matcha, warabi mochi (bracken starch dumplings) and adzuki beans, which is only available from 2 p.m. to 5 p.m. JST every day (from 3 p.m. JST at the Tokyo Bay branch). Elsewhere, the simple matcha tart comes with a buttery, crunchy biscuit base, while the matcha brownie boasts a moist texture and rich matcha flavor. For those looking for something refreshing this summer, indulge in the matcha anmitsu-style sundae or the matcha soft serve.
Take your matcha cravings to the next level with the matcha tunnbröd, which is a traditional Swedish flatbread incorporated with a twist. The treat is filled with sweet cream, adzuki red bean paste, fruit and a slice of a matcha tart. If you're interested in trying this concoction out, head over to the chain's Harajuku location.
IKEA Japan's matcha menu will only be available until June 27, or while stocks last.
Share this article