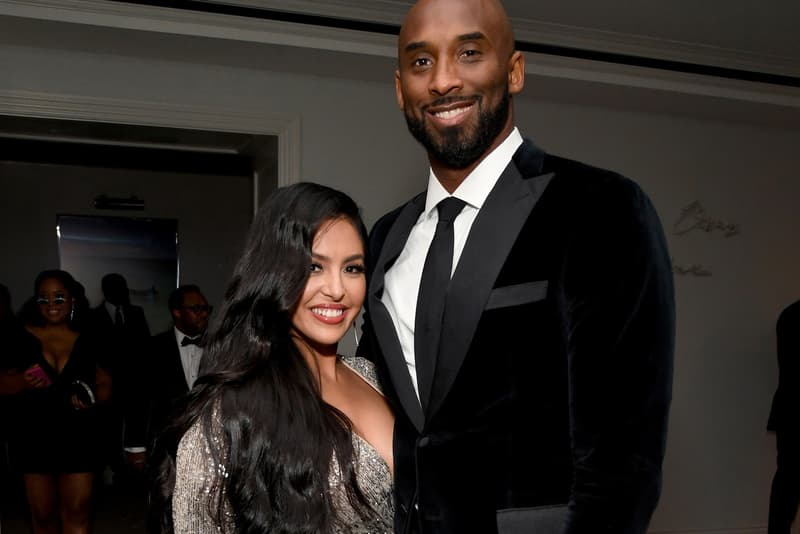 Footwear
Vanessa Bryant Questions Nike Over Leak of Unauthorized Mamabacita Sneaker
The shoe was a tribute to Bryant's late daughter, Gianna.
Vanessa Bryant Questions Nike Over Leak of Unauthorized Mamabacita Sneaker
The shoe was a tribute to Bryant's late daughter, Gianna.
Vanessa Bryant has asked Nike to explain why an unauthorized shoe, which she designed in honor of her daughter Gianna, was released to the public without her consent.
Taking to Instagram to call out the footwear giant, Bryant wrote that the style — dubbed the Mambacita — was never approved for sale. "I wanted it to be sold to honor my daughter with ALL of the proceeds benefitting our [Mamba & Mambacita Sports Foundation] but I did not re-sign the Nike contract and decided not to sell these shoes," she detailed, adding that the Mambacitas were "not approved to be made in the first place." Accompanying her statement is a photo of someone holding the sneaker, evidence that Nike did not respect her wishes to scrap the project. "Nike has NOT sent any of these pairs to me and my girls. I do not know how someone else has their hands on shoes I designed in honor of my daughter, Gigi," she expressed.
Several comments on Bryant's post speculate that the shoes fell victim to "backdooring," a phenomenon in which someone with access to early sneaker releases, typically an employee of a sneaker company or sneaker store, will sell stock to a reseller before it releases to the public. Of course, anyone who deemed it appropriate to profit off the Mambacita — a shoe with a tragic context — is disrespectful at best.
Nike has not yet responded to Bryant.
Share this article