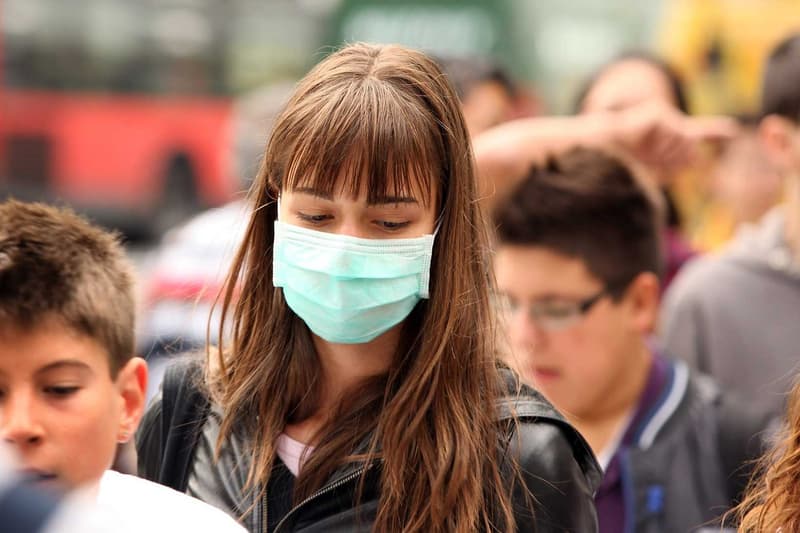 Health
CDC Says Vaccinated People Should Resume Wearing Masks Indoors
To help curb the spread of the Delta variant.
CDC Says Vaccinated People Should Resume Wearing Masks Indoors
To help curb the spread of the Delta variant.
The U.S. Centers for Disease Control and Prevention (CDC) updated its face mask recommendations on Tuesday to help curb the spread of the Delta variant. Reversing previous guidance, the agency recommends that fully vaccinated people in areas with "high" transmission — including nearly two-thirds of U.S. counties — resume wearing masks indoors.
"In areas with substantial and high transmission, CDC recommends fully vaccinated people wear masks in public, indoor settings to help prevent the spread of the delta variant, and protect others," CDC Director Rochelle Walensky said during a media briefing. Walensky added that everyone in grade schools — including teachers, staff, students and visitors — should wear masks indoors, regardless of vaccination status.
The CDC's new guidance comes amid reports of breakthrough infections among fully vaccinated people. However, it's important to note that the majority of hospitalizations and deaths due to COVID-19 are among unvaccinated patients. As Walensky specified, "vaccinated individuals continue to represent a very small amount of transmission occurring around the country."
Head to the CDC's website to read its updated public health guidelines.
Share this article