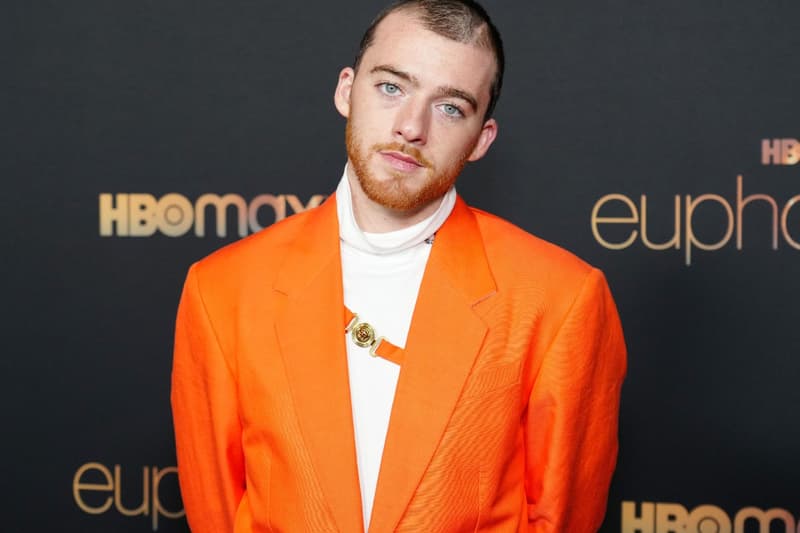 Film & TV
5 Things You Didn't Know About 'Euphoria' Star Angus Cloud
The actor landed his first role ever on the HBO series.
5 Things You Didn't Know About 'Euphoria' Star Angus Cloud
The actor landed his first role ever on the HBO series.
Angus Cloud has become one of Euphoria's biggest breakout stars. The 27-year-old, who plays Fezco — or Fez — on the HBO Max series, is taking Hollywood by storm. Keep scrolling to learn more about the actor.
1. His first acting gig was Euphoria.
Cloud did not have any previous acting experience before landing Euphoria. In fact, in 2018, he was scouted on the streets of New York City by a casting agent for his role of Fez. At first, he was hesitant about the scouter, thinking she was scamming him, but eventually, he gave it a shot. In doing so, he auditioned for the part, which he ended up landing. To give his natural talent a boost, management then set him up with acting classes.
2. He attended a charter school.
Cloud attended the Oakland School for the Arts in the School of Production Design. He majored in technical theater.
3. His character on Euphoria was supposed to die.
Fez wasn't supposed to make it past the first season. Jacob Elordi, who plays Nate on the show, told Cloud that Fez was originally supposed to get killed off in Season 1. "I don't know, but apparently because they cast me off the street, I guess the character of Fezco was [never meant to stick around]," Cloud told GQ. "I don't even know how. I never saw that script. No one ever told me."
4. He went to school with castmate Zendaya.
Zendaya, who portrays protagonist Rue, also attended the Oakland School for the Arts. Though the two did have mutual friends, they didn't know each other at the time.
5. He edits and directs music videos.
One of Cloud's hobbies includes filming his friends in rap music videos, as seen on his YouTube channel.
Share this article