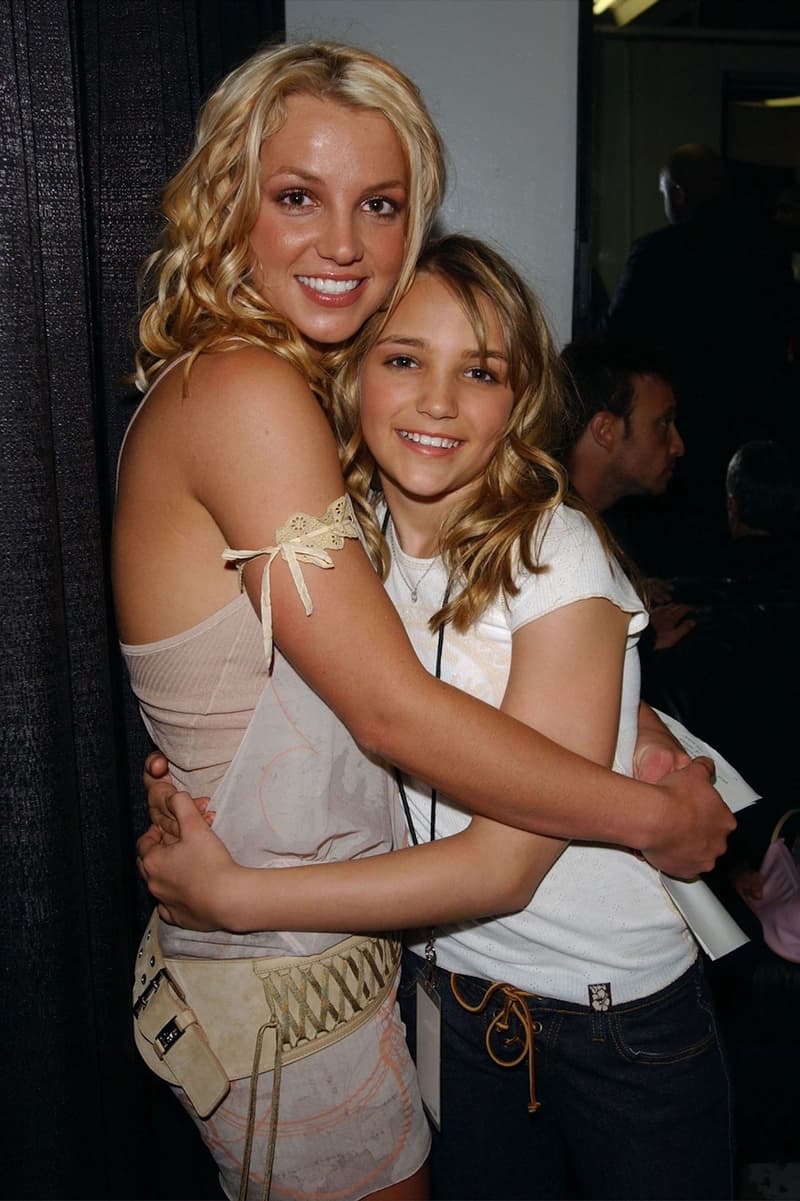 Britney Spears Issues a Cease and Desist Letter Against Jamie Lynn
The pop star also reveals she wishes she had "slapped" her sister and mom.
Culture
Britney Spears Issues a Cease and Desist Letter Against Jamie Lynn
The pop star also reveals she wishes she had "slapped" her sister and mom.
UPDATE (January 19, 2022): One day after Jamie Lynn Spears' memoir, Things I Should Have Said, was published, Britney Spears issued a cease and desist letter to her younger sister.
The "Stronger" pop star had her legal team write the letter, which asks Jamie Lynn to stop talking about Britney while promoting her book. "We write with some hesitation because the last thing Britney wants is to bring more attention to your ill-timed book and its misleading or outrageous claims about her," read the letter, which was obtained by Page Six.
"Although Britney has not read and does not intend to read your book, she and millions of her fans were shocked to see how you have exploited her for monetary gain. She will not tolerate it, nor should she," the letter continued.
Britney also wrote a lengthy Instagram post where she stated she should have "slapped" both Jamie Lynn and her mom, Lynne Spears, "across their faces."
See Britney's latest Instagram post about her family below.
View this post on Instagram
---
UPDATE (January 18, 2022): A few days ago, Britney Spears shared yet another lengthy Twitter post aimed at Jamie Lynn Spears, to which she responded by begging the "Gimme More" singer to end their public feud via her Instagram Stories. However, since the former Nickelodeon star's memoir, Things I Should Have Said, was published on Tuesday, new details about their relationship are making their way online, causing more drama. In the book, Jamie Lynn wrote about an apology Britney sent her via text, which supposedly proves she was not to blame for her big sister's conservatorship battle.
"In a recent text from my sister, she stated herself: 'I know it's not your fault and I'm sorry for being so angry at you. Although I'm your big sister, I need you more than you need me and always have,'" Jamie Lynn shared.
Additionally, Jamie Lynn made an appearance on Alex Cooper's Call Her Daddy podcast to speak more in depth about her book as well as address personal experiences involving her family. The Zoey 101 actor disclosed how being the younger sister to an international pop star affected her growing up.
"I was a prop to a lot of things, but at the same time I was never allowed to control my own narrative or have my own voice unless it was in line with everything," Jamie Lynn said.
She added, "I was never allowed to do anything or say anything that would possibly put my sister in a bad light. And honestly, I love my sister … But guess what? Sisters are sisters… why wasn't that just made normal from the beginning?"
Stay tuned for more updates on Jamie Lynn and Britney Spears.
---
UPDATE (January 14, 2022): After Britney Spears shared multiple Tweets clapping back at her sister, Jamie Lynn Spears, the Zoey 101 star is responding back.
It all started when Jamie Lynn did an interview with Good Morning America, speaking on her estranged relationship with Britney as well as her involvement with the 13-year-long conservatorship. Britney then took to Instagram and subtly responded by saying, "Shall I start from the beginning?" which she later did on Twitter. In Britney's lengthy response, she said her sister is selling a book at her expense and that "she never had to work for anything."
Jamie Lynn responded saying, "Last thing I want to be is doing this, but here we are" on Instagram. "It's hard to see these posts, as I know the world also feels. I just wish her well. Brit, I am always here, you know behind the scenes I have always been here."
The youngest Spears continued, "It's become exhausting when conversations and texts we have in private don't match what you post on social media. I know you're going through a lot, and I never want to diminish that, but I also can't diminish myself."
Check out Jamie Lynn's full post here and Britney's Twitter thread below.
— Britney Spears (@britneyspears) January 13, 2022
---
ORIGINAL STORY (January 12, 2022): Britney Spears has entered the chat. The pop star seemingly shared a message on how she feels about her sister, Jamie Lynn Spears, openly talking about their relationship and her involvement in the conservatorship, which lasted 13 years.
"Shall I start from the beginning?" the singer captioned an Instagram photo of a typewriter. Fans seem to think her post is directed towards Jamie Lynn, who recently interviewed with Good Morning America's Juju Chang. It's important to note that the sisters are not on the best terms as not long ago Britney unfollowed Jamie Lynn on Instagram.
During the GMA interview, the Zoey 101 star talked about her strained relationship with Britney. "When [the conservatorship] was put into place, I was [a] 17-year-old, I was about to have a baby," the actor said. "I didn't understand what was happening nor was I focused on that. I understand just as little about it then as I do now."
"There was no me overseeing funds or something like that, and if there was [that perception], that was a misunderstanding, but either way I took no steps to be a part of it," Jamie Lynn added.
The youngest Spears revealed she even tried helping her sister get out of the conservatorship. However, in the past, Britney has put the blame on her family. "I've always been my sister's biggest supporter," Jamie Lynn said. "So, when she needed help, I set up ways to do so, went out of my way to make sure that she had the contacts she needed to possibly go ahead and end this conservatorship and just end this all for our family. If it's going to cause this much discord, why continue it?"
Watch Jamie Lynn's interview on GMA below.
Share this article