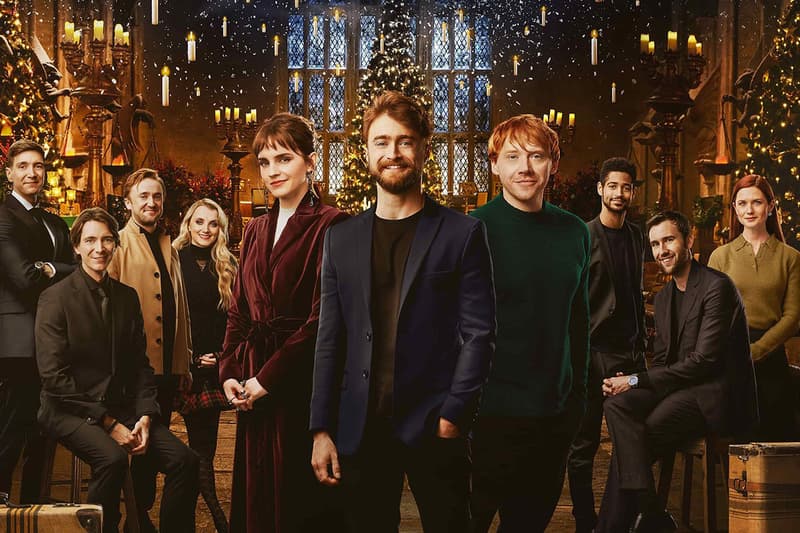 Film & TV
'Harry Potter' Fans Found Mistakes in the HBO Max Reunion Special
Emma Roberts was mistaken for Emma Watson in the anniversary film.
'Harry Potter' Fans Found Mistakes in the HBO Max Reunion Special
Emma Roberts was mistaken for Emma Watson in the anniversary film.
HBO Max has released Harry Potter 20th Anniversary: Return to Hogwarts to celebrate the magical franchise, and its devoted fandom was quick to the rescue when it spotted a few errors in the reunion special.
The first mistake came when fans on social media noticed something funny in an image of Emma Watson that appeared onscreen as she narrated a segment.
The little girl in the supposed childhood image of the beloved actor who played Hermione Granger was actually Emma Roberts, wearing Minnie Mouse ears at a kitchen table.
"Well spotted Harry Potter fans! You brought an editing mistake of a mislabeled photograph to our attention. New version is up now," HBO Max said in a statement.
In an ironic twist, troublemaking twins Fred and George Weasley were mistaken for one another after years of playing pranks. Oliver Phelps, who played George, flagged on Instagram that he and his brother, James Phelps, were mislabeled on screen.
Tom Felton, who played Harry Potter's school rival, Draco Malfoy, jokingly confessed to the blunder. "It was my doing," Felton commented, along with a snake and lion emoji, the symbols of Hogwarts houses, Slytherin and Gryffindor.
The updated reunion special is now available for streaming on HBO Max.
Share this article