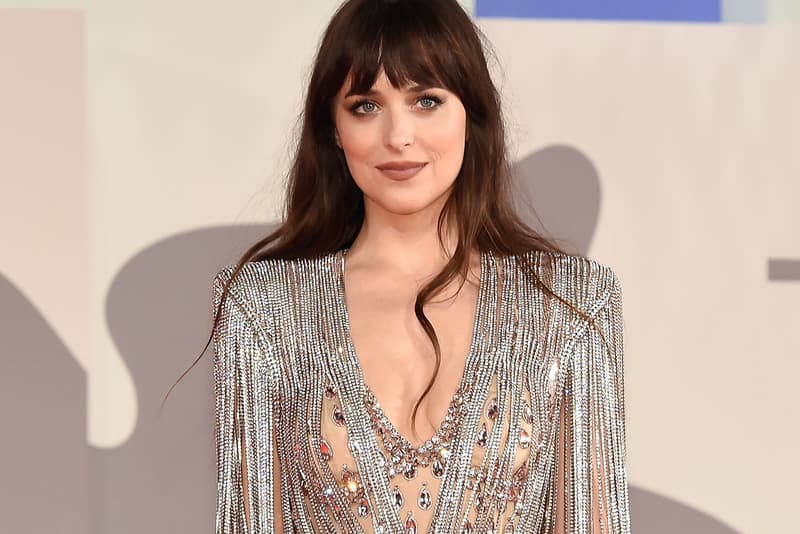 Sex & Dating
Dakota Johnson on Developing Sex Toys for Sexual Wellness Brand, Maude
The "Fifty Shades of Grey" star creatively merges sexuality and inclusivity.
Dakota Johnson on Developing Sex Toys for Sexual Wellness Brand, Maude
The "Fifty Shades of Grey" star creatively merges sexuality and inclusivity.
Dakota Johnson, mostly known for her breathtaking role in the film Fifty Shades of Grey, has recently sat down with ELLE to discuss her life and her most creative accomplishments, including developing elevated products with sexual wellness brand Maude as an investor and co-creative director.
The actor was enamored by the mission founder Éva Goicochea has for Maude, a sexual wellness company that values inclusivity and accessibility. As creative director, Johnson enjoys challenging the status quo and creating innovative new sex toys, while exploring "the most pleasurable and chic and quality experience" the products can provide for women.
During her interview with ELLE, Johnson explains that some women just love "a giant pink dildo" and follows with an excited "all power to you." But for some, like herself, a large pink dildo may not do the trick. The actor uses that to remind women that each of them has different needs, and that's where her creativity and incorrigibility thrive.
Although most would deem her to be serene and more withdrawn, Johnson's innovations in the sexual wellness and sex toy industry reveal a depth that affirms she is indeed rebellious when it comes to the proper cause. In the most authentic fashion, Johnson pauses mid-interview to share an anecdote of a dream she had the night before. She was studying anal plug prototypes with her team when she noticed the butt plugs were entirely "too big" and definitely wouldn't fit. She grabbed two gourds off of the coffee table to provide a visual aid of a butt plug that would cause more harm than sensual good. Her creative eye and investment into Maude are clearly not just a passionless investment, but an artistic and humanitarian investment she literally dreams of.
As a creative director in the world of sexual wellness, Johnson offers a perspective that highlights an important truth: sexual energy and creative energy go hand in hand, and the industry should continue to reflect that.
While you are here, check out Maude's newest, sleek anal plug, the Cone.
Share this article