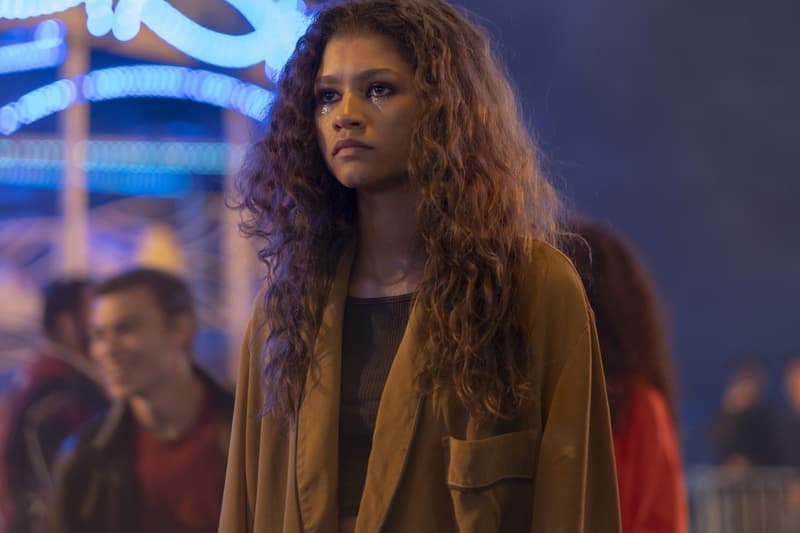 Beauty
'Euphoria's Makeup Designer Donni Davy on the Beauty Evolution in Season 2
It's a "bit darker, emotionally" compared to the first season.
'Euphoria's Makeup Designer Donni Davy on the Beauty Evolution in Season 2
It's a "bit darker, emotionally" compared to the first season.
Besides its explosive drama, Euphoria is known for its one-of-a-kind beauty. According to the hit show's makeup designer, Donni Davy, there will be some key changes to the glam that will reflect the mood for Season 2.
"The makeup looks are more refined and toned-down, overall," Davy told Glossy. "I didn't really use too many stickers, which doesn't mean I didn't want to. It was [just that] the whole style of the show really changed a lot. Season 2 is going to be really different and a total evolution of all things, stylistically, that we saw in Season 1, including the makeup."
Davy elaborated on what that means in terms of the actual look. "By toned-down, what I mean more specifically is that it is more mysterious or discoverable," she added. "It's more refined. It's giving a different look. It still gives color and twinkle, because that is something that I would never part with. The director didn't want glitter neon looks throughout the show, but I was able to get one or two in, here and there."
You can still expect to see lots of the bold colors used in Season 1 as well as rhinestones, which Davy purchases on Instagram. However, she described Season 2's beauty as "less life of the party" in comparison to the first.
"The whole subject matter is a lot darker than Season 1," she explained. "So it made sense for the makeup to become a bit darker, emotionally, as well. But there are still bright colors. It's almost a more wearable version of Season 1 makeup, and it's a wider variety of looks. The color is more spaced out. It's cool. It's different. It's not giving the same exact thing from Season 1, which was important to me and to the director, as well."
"These girls aren't wearing their makeup the same every day," Davy added. "You really are able to see that how and when they use makeup is totally correlated to the intention behind it and what they're going through."
Euphoria Season 2 premieres on HBO Max on January 9.
Share this article