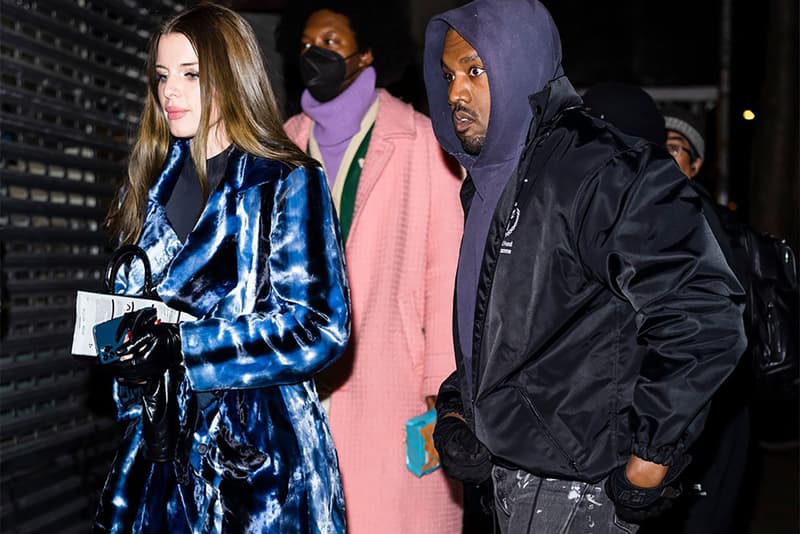 Entertainment
Julia Fox Swears Relationship With Kanye West Isn't a Publicity Stunt
The Balenciaga-induced butterflies may be real.
Julia Fox Swears Relationship With Kanye West Isn't a Publicity Stunt
The Balenciaga-induced butterflies may be real.
Despite claims that Kanye West wants to win back his ex-wife Kim Kardashian, his new girlfriend Julia Fox says the new romance is not a publicity stunt.
Once a SKIMS model, the actor took to her podcast, Forbidden Fruits to set the record straight. Speaking with co-host Niki Takesh, Fox says that the artists "are all connected" and that she doesn't take fans' conspiracy theories seriously.
Since the Uncut Gems actor has been linked with the College Dropout rapper, images of the brunette posing with Kardashian's new beau, Saturday Night Live actor Pete Davidson have resurfaced. The pair dressed up as Mattel couple Barbie and Ken for a Paper Magazine cover photoshoot, resulting in a now "meta" commentary on their current celebrity relationships.
While the rest of the world may be scratching their heads at this seemingly random couple, Fox insists that her and West' romance is organic. "I feel like, to the people who know us both personally, like all the people that we have in common, like friends in common, have texted me like, 'Oh my God, this makes so much sense,'" she continued.
When asked if the relationship is a publicity stunt, Fox concluded, "There [are] always people that think every single celebrity scandal is a setup. I personally don't."
---
Share this article