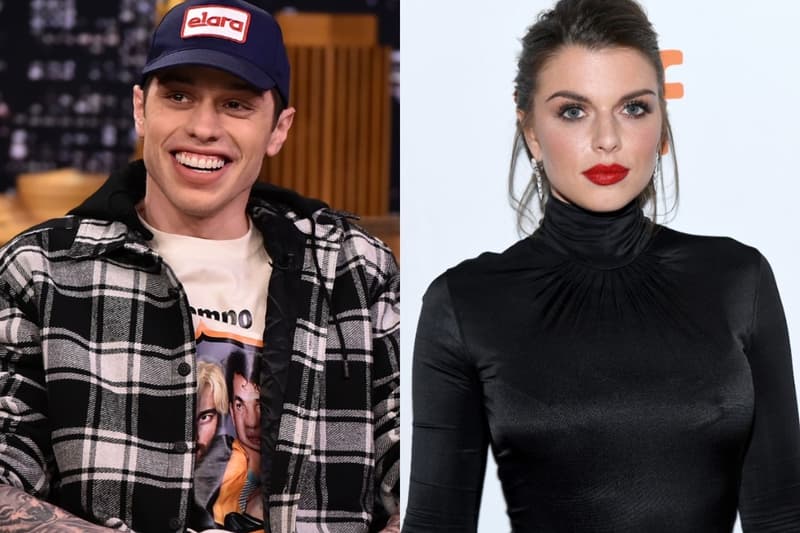 Culture
Remembering When Pete Davidson and Julia Fox Posed in a Photoshoot Together
From working together to dating Kim Kardashian and Kanye West.
Remembering When Pete Davidson and Julia Fox Posed in a Photoshoot Together
From working together to dating Kim Kardashian and Kanye West.
Pete Davidson and Julia Fox are proving that the entertainment industry is a small world after all. Once news hit that the SNL comedian is dating Kim Kardashian and the Uncut Gems actor is with Kanye West, fans couldn't help but want to learn more about the individuals who are now involved with one of Hollywood's hottest former couples. That being said, we've been reminded of the time that Davidson and Fox worked together for a Paper Magazine cover photoshoot in 2019.
In the photoshoot, The King of Staten Island star and Fox posed as a modern-day version of Barbie and Ken. At the time, Davidson was interviewed and talked about the kind of boyfriend he is. He was dating model Kaia Gerber then.
"My love language, when I'm in a relationship, is I treat the person I'm with like a princess," Davidson told the publication. "I try and go as above and beyond as possible, because that's what you're supposed to do? If you're in a relationship with someone, you're just supposed to make that person feel as special as possible."
Now, Davidson has been romantically linked to Kardashian since October 2021. Whereas Fox and West became an item on New Year's Eve. Since then, both new couples have been photographed together. So far, only Fox has publicly spoken about her relationship with the DONDA rapper, revealing they experienced "an instant connection" in a recent editorial with Interview Magazine.
However, just last month, West was openly begging Kardashian to "run right back" to him. Shortly after, it was reported that the reality star filed to become legally single. Weeks later, the musician-slash-designer reportedly bought a house across the street from his estranged wife's current residence.
Check out Davidson and Fox's Paper Magazine photoshoot here.
Share this article