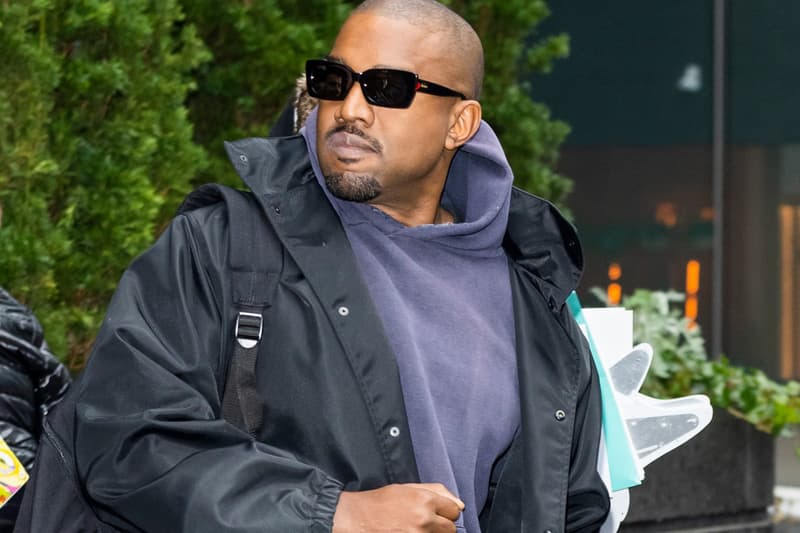 Entertainment
Kanye West Makes It to Daughter Chicago's Birthday Party, Claiming He Wasn't Allowed To Attend
The rapper thanked Kylie Jenner and Travis Scott for letting him in.
Kanye West Makes It to Daughter Chicago's Birthday Party, Claiming He Wasn't Allowed To Attend
The rapper thanked Kylie Jenner and Travis Scott for letting him in.
Kanye West took to social media to share the drama surrounding his daughter Chicago's fourth birthday bash.
In a series of viral clips posted on Saturday, the rapper explained that he wasn't allowed to attend the party. "Ya'll, I'm just wishing my daughter a public happy birthday. I wasn't allowed to know where her party was… I'm just putting this online because I need ya'll support." He further shared: "I've called Kim, texted the nannies, I got on the phone with Tristan, he said he'd ask Khloé, won't nobody give me the address to my daughter's birthday party right now, and that's going to imprint in her mind that I wasn't there for her."
Eventually, he made it to the birthday party, thanks to Kylie Jenner and Travis Scott, who allegedly let him enter. "I just saw everybody. It was Kris [Jenner] and Corey [Gamble] and Kylie. Kylie let me in, right when I got to the spot, 'cause security stopped me once again when I got there."
However, sources are telling Page Six that it was actually Kanye himself who insisted on having two separate parties for Chicago: "He was always having his own party for Chicago. He had it at 4 p.m. at his office downtown [in Los Angeles] that he planned, so it's so frustrating he crashed Kim's party and created this narrative that he wasn't invited." Others told the news outlet that they were shocked when they found out that the rapper claimed that he wasn't allowed in Kardashian's party.
The news comes after Ye threatened to "beat" Kim Kardashian's boyfriend Pete Davidson in a leaked song titled "Eazy."
Share this article