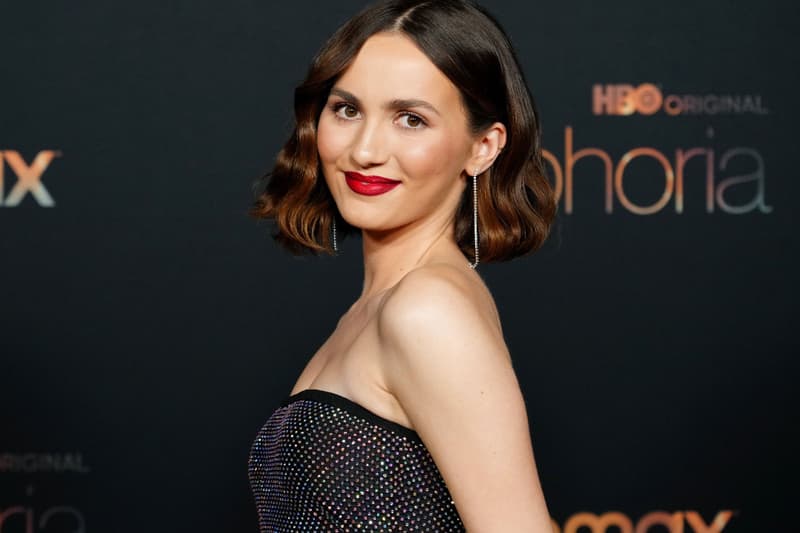 Film & TV
5 Things You Didn't Know About 'Euphoria' Star Maude Apatow
The actor comes from a talented family.
5 Things You Didn't Know About 'Euphoria' Star Maude Apatow
The actor comes from a talented family.
Maude Apatow has been acting for ages. However, these days she is best known for starring as Lexi Howard on the HBO Max series Euphoria. The 24-year-old is the daughter of film director Judd Apatow and actor Leslie Mann, meaning the talent runs in the family in more ways than one.
Keep scrolling to learn more about Apatow and her impressive career.
1. Her parents contributed to her start in acting.
Many of Apatow's first acting gigs consisted of playing her mom's daughter in films such as Knocked Up (2007), Funny People (2009) and This Is 40 (2012), which were all directed by her dad.
2. She played Pete Davidson's sister once.
Apatow starred in The King of Staten Island (also directed by her father) alongside Davidson, AKA her brother in the film, and Marisa Tomei, who played their mom in the movie.
3. She went to college.
Apatow attended Northwestern University. However, she ended up dropping out because she couldn't deal with Illinois' cold weather. "After a year and a half, she said, 'I'm so miserable. I want to come home,'" her mom said during an appearance on The Tonight Show Starring Jimmy Fallon. "And we said, 'OK,' and then she got a job right away so she didn't have to go back. Now she's employed, living at home."
4. She's directed a film.
In addition to acting, Apatow has experience directing, taking on after her father. She wrote and directed 2017's Don't Mind Alice, which premiered at the Santa Barbara Film Festival.
5. She's a fangirl.
In 2012, Apatow had the chance to interview One Direction for Teen Vogue, which naturally had her freaking out. "I have never been so nervous in my entire life," she said in a disclaimer at the time. "My legs did not stop shaking. When I get nervous my voice gets very high. My voice was so high that it was painful and embarrassing to listen to the tape of the interview. I have since destroyed it."
Share this article