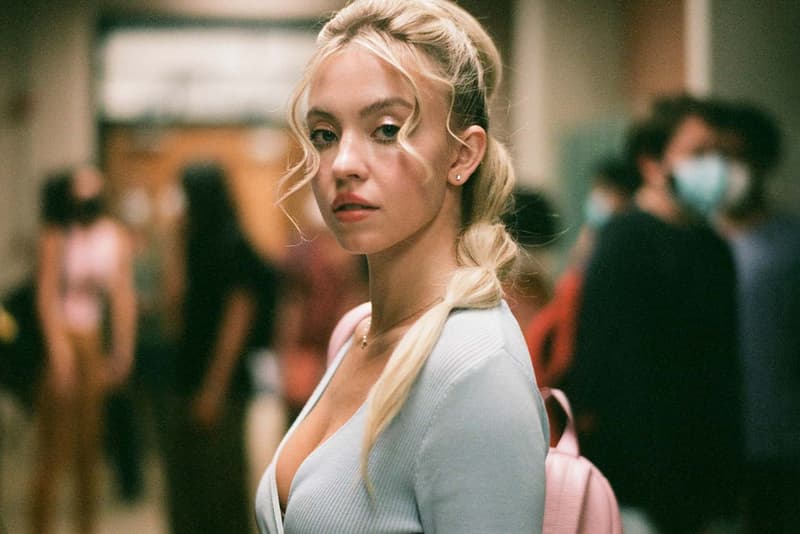 Film & TV
Sydney Sweeney Is Thankful for Intimacy Coordinator on 'Euphoria'
The teen drama is known for its explicit scenes.
Sydney Sweeney Is Thankful for Intimacy Coordinator on 'Euphoria'
The teen drama is known for its explicit scenes.
Euphoria is not a show to shy away from intimacy, and its latest season is no different. While some scenes may be hard to watch, it's helpful to know that the stars of the HBO Max show are safe on set, as filming sex scenes can often feel exploitative, especially for women.
In an interview with ELLE Australia, actor Sydney Sweeney, who plays Cassie Howard, shares: "It's important to always have an intimacy coordinator even if it's not a sex scene and it's making out or something like that. It adds another level of comfort. I'm really lucky because all my cast mates are so kind. It's a very safe and incredible environment to do such scenes in and having the intimacy coordinator adds another level of 'I feel okay, I feel safe and this is for my character.'"
She praises the show's honest depiction of sex, adding, "I think that's a very realistic expectation of sex, because when you think about it and when you're growing up, it's all about pleasing someone else and not yourself — you don't learn that until you grow up. Especially for Cassie, she doesn't realise that. It's all for someone else, all her decisions are for someone else."
Jacob Elordi who plays troubled and violent Nate admittedly had some difficulty adjusting to the additional presence of an intimacy coordinator. "In the first season, I kind of struggled with it because I thought it killed the spontaneity of the scene and it was a little bit hands-on," the actor says. "But working with her this season was such a treat. It was delightful, she was so helpful and so caring. She was there for the actor and it made the scenes just like playing any regular moment — she saved the day."
Watch the trailer for the second season of Euphoria below and head to HBO Max to binge the entire show.
Share this article