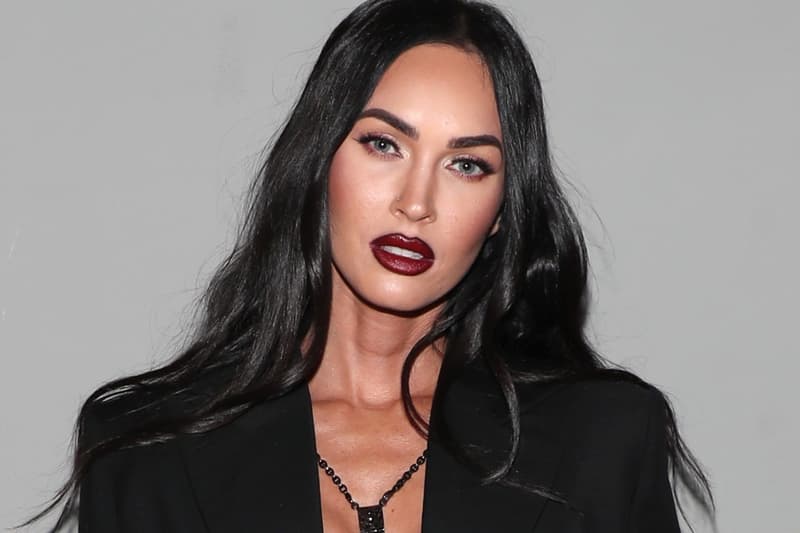 Fashion
This Is What Megan Fox Would Dress Like If She Was on 'Euphoria'
Petition to get her on the show.
This Is What Megan Fox Would Dress Like If She Was on 'Euphoria'
Petition to get her on the show.
If there's anything Megan Fox and Euphoria have in common, it's their impeccable style. That's why it doesn't come as a total surprise that the actor knows exactly what she'd wear if she had a role on the iconic HBO Max series.
Fox took to Instagram to share photos of her Dion Lee outfit. "If I were the AP Literature teacher at Euphoria High," she captioned the post, which featured her rocking neon yellow nails, matching eyeshadow, a cutout top and flare pants. The Jennifer's Body star accessorized with a bag and pointed heels from Amina Muaddi.
Unfortunately, Fox isn't part of the Euphoria cast, but that doesn't mean it can't happen someday. As long as it's a role that resonates with her, she may consider it. "I always choose things just based on feeling," she previously told The Washington Post. "Sometimes it's because I feel like where the movie is shooting is going to be significant to me for some reason, or something about it is going to be significant for my life."
She added, "I want to grow into myself as an actor. I feel like I spent a lot of years not doing that because I sort of checked out from Hollywood. Now I'm ready to grow into myself."
See Fox's Euphoria-inspired look below.
View this post on Instagram
Share this article