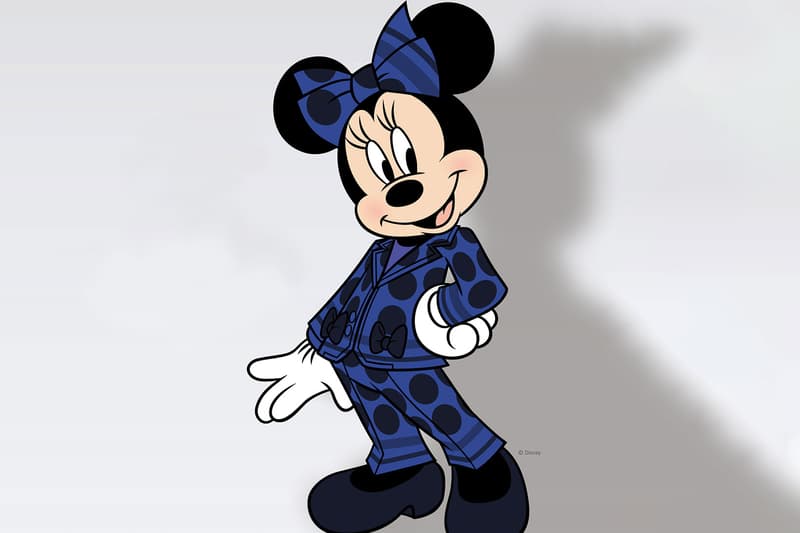 Culture
Minnie Mouse Says Goodbye to Her Iconic Red Dress
Trading the outfit for a new pantsuit designed by Stella McCartney.
Minnie Mouse Says Goodbye to Her Iconic Red Dress
Trading the outfit for a new pantsuit designed by Stella McCartney.
Minnie Mouse has debuted a new outfit to join her wardrobe — a black and blue pantsuit designed by Stella McCartney.
"Minnie has always had a special place in my heart. We share the same values. What I love about Minnie is the fact that she embodies happiness, self-expression, authenticity and that she inspires people of all ages around the world," McCartney shared in a press release, adding that Minnie has "great style." According to the designer, the tuxedo is made using responsibly sourced fabrics and is a "new take on her signature polka dots."
The pantsuit, which is a first for Minnie Mouse in her almost century-long existence, will make its official debut for Disneyland Paris' 30th anniversary, and will be worn in honor of Women's History Month in March. The design dons a navy blue base with black polka dots, which are also applied to her signature bow.
Since the news broke, Minne Mouse's pantsuit has gained much attention on social media, especially after Candace Owens commented on the change on Fox News:
"This is why people don't take these people seriously, they are taking all of these things, that nobody was offended by and feel they have to get rid of them and destroy them. Because they are bored, they are absolutely bored, they are trying to destroy fabrics of our society pretending that there's issues. This is so everybody looks over here, look at Minnie Mouse, don't look at inflation, Jesse. Look at Minnie Mouse, the world is going forward because we have got her in a pantsuit."
"Ugly and I hate it," one user wrote, while another commented: "The idea of the pantsuit is so cute, but we gotta have the iconic Minnie Mouse colors to go with it!"
Take a look at the new outfit below.
Stella McCartney has designed Minnie Mouse's very first pantsuit, and it's gorgeous ? #DisneylandParis30 pic.twitter.com/jKSckBji36

— Disneyland Paris EN (@DisneyParis_EN) January 25, 2022
Share this article