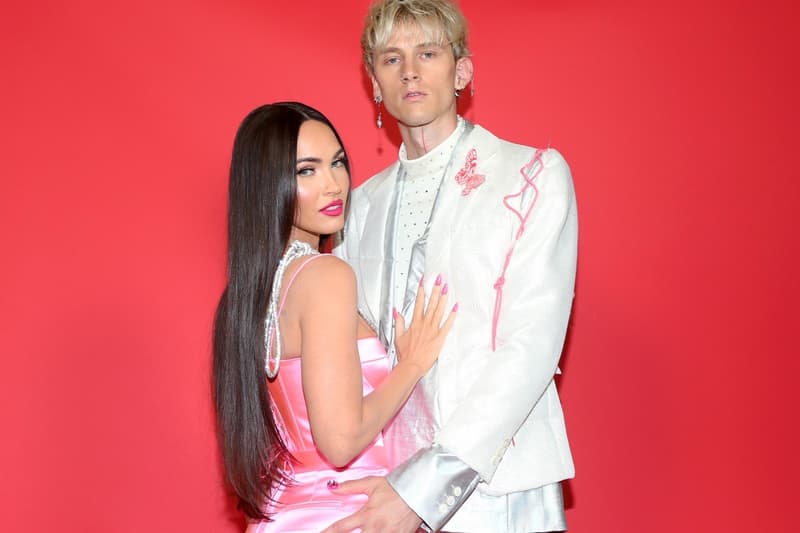 Entertainment
5 Fun Facts About Megan Fox and Machine Gun Kelly's Relationship
MGK refers to his fiancée as Cupid for a special reason.
5 Fun Facts About Megan Fox and Machine Gun Kelly's Relationship
MGK refers to his fiancée as Cupid for a special reason.
While Hollywood is filled with celebrity couples breaking up left and right, Megan Fox and Machine Gun Kelly are going strong. The singer, whose real name is Colson Baker, recently popped the question, naturally sending fans into a frenzy. Though the couple's engagement has been long awaited by many, their relationship only began a little over a year.
Keep reading to learn more about their one-of-a-kind romance.
How they met
MGK, 31, and Fox, 35, met on the set of Midnight in the Switchgrass in 2020. Kelly only decided to take the acting gig to meet the Jennifer's Body star. Hoping to have some downtime with her, MGK waited outside her trailer. "My gut is always right and I'm grateful for it," he admitted during a recent appearance on The Drew Barrymore Show. "For some reason I knew she would invite me for lunch."
What made him fall for her
During that lunch date, Kelly revealed he feels lost, to which Fox responded, "Let's find you." The musician gushed about the moment. "It killed me," he said. "She was cupid."
The story about the Banyan tree
View this post on Instagram
The Banyan tree isn't just the location where the couple revisited and got engaged, it's also the title of one of MGK's songs, specifically an interlude on his latest album, Tickets to My Downfall. The short track features a voice memo of the pair having an intimate conversation. "Do you remember the stuff that you do with [me]?" Fox asks him. He responds, "Yes … I cherish it." In the song, they also revealed they have tattoos dedicated to each other.
Their unique relationship with blood
View this post on Instagram
From working together on the "Bloody Valentine" music video to drinking each other's blood for their engagement, blood in general seems to be a strong bonding experience for the duo. Last Valentine's day, MGK even shared a photo of a necklace containing Fox's blood, which he wears.
Their kids
While Kelly and Fox may be very public when it comes to posting photos displaying their romance, they're pretty private about their children. The pop punker has a daughter, Casie Colson Baker, whom he shares with ex Emma Cannon. Meanwhile, Fox has three children — Journey, Noah and Bodhi, whom she shares with ex Brian Austin Green.
Share this article