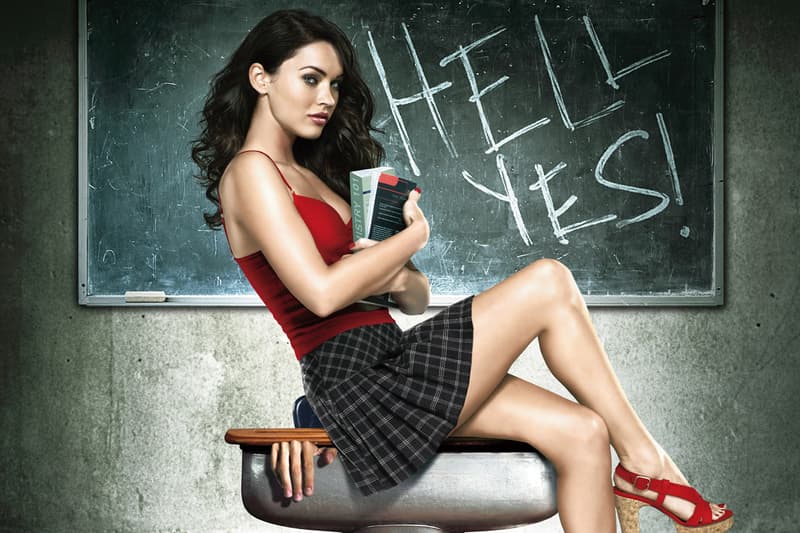 Film & TV
The 6 Best Megan Fox Films of All Time
From 'Jennifer's Body' to 'Transformers,' revisit some of her most memorable performances.
The 6 Best Megan Fox Films of All Time
From 'Jennifer's Body' to 'Transformers,' revisit some of her most memorable performances.
From ruling the red carpet with her musician boyfriend Machine Gun Kelly, to making a splash with her comeback film Till Death, Megan Fox is owning 2021. While the 35-year-old actor has been in the Hollywood scene since 2001, she was put on the map after landing her breakthrough role in Transformers back in 2007. However, some may argue that Jennifer's Body is actually one of Fox's best performances, despite the movie being perceived as a critical and commercial flop when it was first released a decade ago.
Whether you are a new fan or a longtime supporter of the actor, read on for some of Fox's most memorable films to date.
Till Death (2021)
Till Death follows Emma (Fox) who is unhappily married to her husband Mark (Eoin Macken). For their 10th anniversary, Mark takes Emma on a surprise trip to their secluded lake house to celebrate. The morning after their first evening together, Emma's whole world turns upside down when she wakes up to herself handcuffed to her husband's dead body. Trapped all alone in the middle of nowhere, Emma discovers that Mark's death is just the beginning of his sadistic plan.
Rogue (2020)
Fox plays Samantha "Sam" O'Hara, a mercenary in charge of her team's operation to rescue hostages in Africa. However, during their mission, Sam and her team of soldiers get trapped. In order to survive, they must fight against the local insurgents and a vicious lioness.
Teenage Mutant Ninja Turtles: Out of the Shadows (2016)
The sixth film of the Teenage Mutant Ninja Turtles franchise, Out of the Shadows sees Leonardo, Raphael, Donatello and Michelangelo battle against Shredder once again after he escapes from custody. Joining forces with mad scientist Baxter Stockman, Shredder and Baxter plot to take over the world with a special serum. Thankfully, the turtles aren't on their own, as they have the help of April O'Neil (Fox), Vernon Fenwick (Will Arnett) and Casey Jones (Stephen Amell).
Jennifer's Body (2009)
When a demon takes over Jennifer Check's (Fox) body, the popular cheerleader turns into a murderer, killing all her male classmates one by one. With Jennifer not aware of her actions, her friend Needy Kesnicki (Amanda Seyfried) discovers what has happened to Jennifer and promises to put an end to the possession.
How To Lose Friends & Alienate People (2008)
Loosely based on a memoir of the same name by Toby Young, How To Lose Friends & Alienate People is about an aspiring British journalist, Sidney Young (Simon Pegg), who runs an unsuccessful polemical magazine. To turn his career around, he crashes the party of Clayton Harding (Jeff Bridges​), an editor of New York-based magazine Sharps. After successfully landing a job at the publication, Sidney moves to the Big Apple where he meets Sophie Maes (Fox), who he falls for until he comes across his former rival, Alison (Kirsten Dunst).
Transformers (2007)
The Autobots and Decepticons, the two races of robots, have been at war for thousands of years. With the fate of humanity at stake, the Autobots go on a mission to find the All Spark — the source of all Cybertronian life — located somewhere on Earth. As a result, the robots bring their conflict to war to the present day, putting the human race in grave danger. Sam Witwicky (Shia LaBeouf) is the only one with the map of where to find the All Spark. With the help of the Autobots and his classmate Mikaela Banes (Fox), Sam must help leader Optimus Prime (Peter Cullen) defeat the Decepticons and save humanity.
Share this article