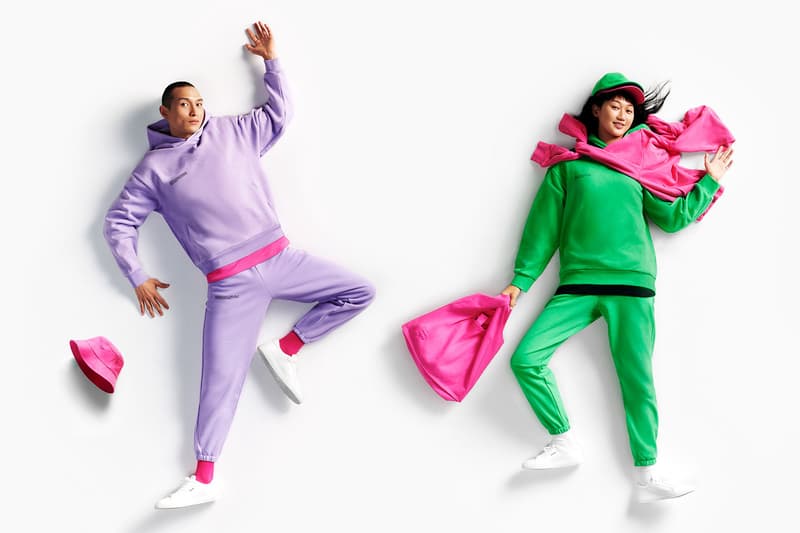 1 of 4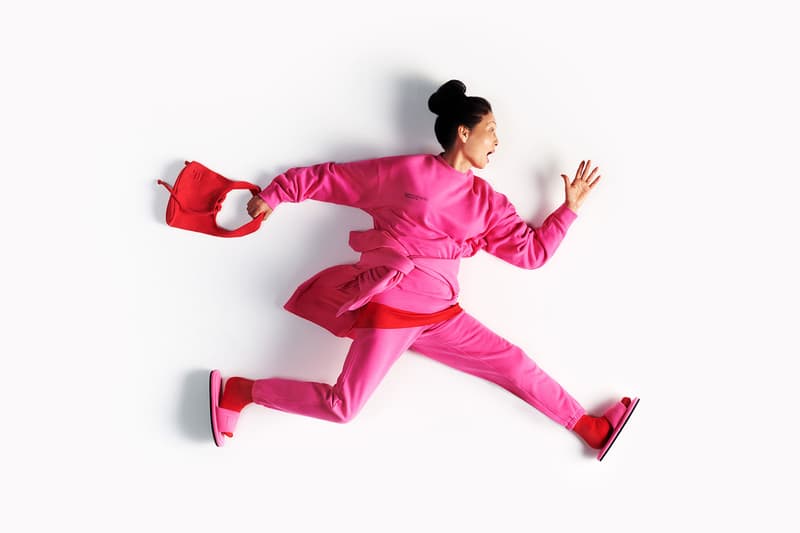 2 of 4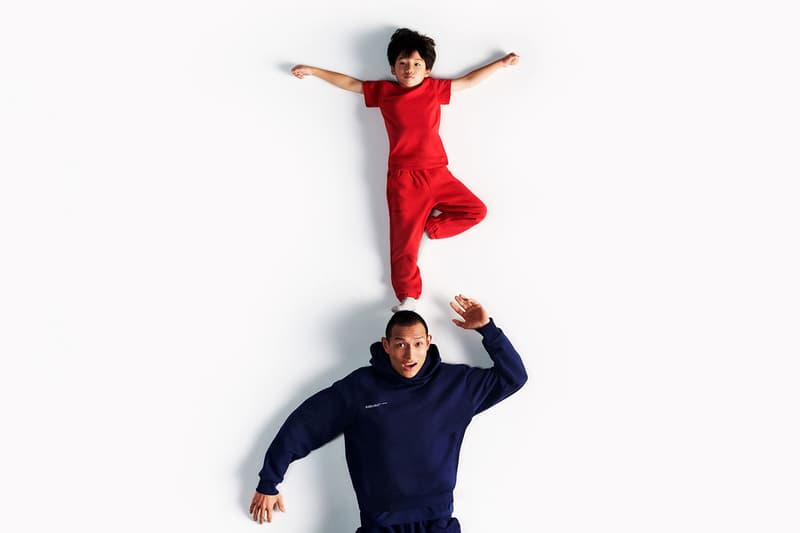 3 of 4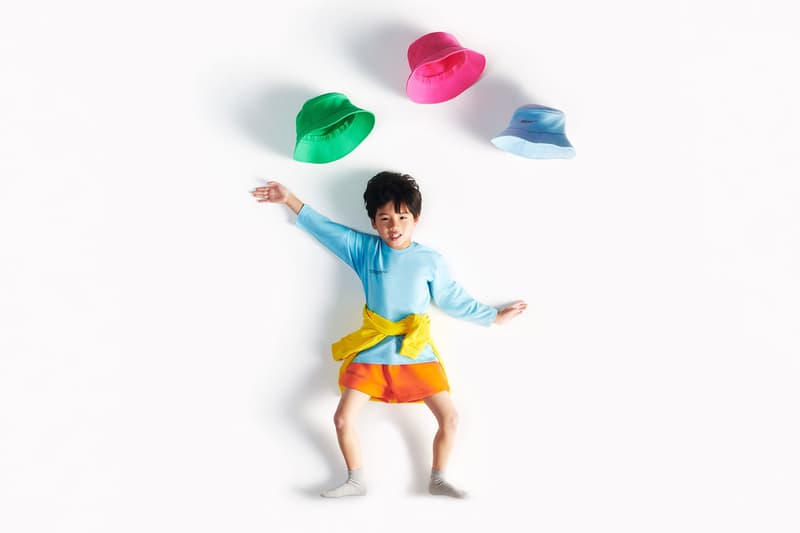 4 of 4
PANGAIA Opens a New Store in Hong Kong
We spoke to the brand about its expansion to Asia.
Expert in creating sustainable clothing for all, genderless and environmentally conscious brand PANGAIA has opened its first pop-up in Hong Kong's Lane Crawford. Driven by compassion and cutting-edge science, PANGAIA specializes in creating easy garments for the everyday.
With the recent launch of its brick and mortar store in Asia, the essential apparel brand sees itself more as a collective and a part of the human family, so its expansion into the region should come as no surprise to lovers of the forward-thinking label.
We spoke to the PANGAIA collective on the brand's journey since its founding, and how they plan on bringing fashion into a more progressive future.
Take us back to the beginning, what sparked the idea to create PANGAIA?
We partnered with the world's leading research institutions, laboratories and scientists to bring to life the latest problem-solving innovations in materials science. With PANGAIA, we wanted to find a way to demystify science and bring it to the industry and the end consumer in the most accessible way possible — through everyday lifestyle products, starting with essential clothing. We pioneer our very own breakthrough patents like flower down FLWRDWN, use bio-based fibers, as well as materials made from plant and fruit fibers, recycled garment waste and so much more.
What makes PANGAIA stand out from the other sustainable brands in the industry?
At our core, PANGAIA is focused on science, not the hype of sustainability. At PANGAIA we have an internal R&D team of scientists and an Impact team of environmental and social science experts. In many ways, we function more like a tech company that manifests our research in fashion and apparel. We choose to use our expertise to work holistically towards designing an earth positive future and we try to communicate this to our customers through transparency in our practices and making our science accessible across our product info and social platforms.
The science and technology we work on has the potential to drive the entire industry toward more responsibility materials and practices. While we are far from being perfect, our aim is to simultaneously work on and improve all aspects of an earth positive future and set a new standard. We are also sharing our materials innovations and blueprints for impact across many industries to champion adoption of more responsible production and consumption on a global scale. This is in stark contrast to the 'exclusivity' you see as a focus in much of fashion.
Your tech is definitely one-of-a-kind. Do you plan on sharing your innovation with other companies in the future?
We want to improve access to sustainable materials and drive their demand. To achieve this, we cannot be precious about our innovations – and that is why we open source our technologies for other brands to access. PANGAIA is both a direct-to-consumer materials science company as well as a B2B platform called PANGAIA Science, bringing breakthrough textile innovations and patents into the world through essential products and partnerships. Our PANGAIA Science offering provides options for companies, innovators, brands and suppliers to work with PANGAIA on transitioning to a more sustainable fashion industry through the adoption of innovative materials and processes.
Despite all the benefits that come with making clothing with all-natural materials, are there any challenges that you face when it comes to production?
It's never easy being the first in any field. To pioneer is to go away from the mass and do something different and bespoke. We work with the most advanced scientists, researchers and technologists in their areas – from fibers to packaging – and with forward-thinking factories and makers in Europe. We always prioritise and invest in achieving the highest quality, ethical standards and latest innovations.
Do you think there will ever be a time when the entire fashion industry will take the sustainable route?
There's a lot that needs to be done to make the fashion industry more responsible, both from an ethical and environmental standpoint – ranging from working conditions to moving away from materials harmful for the environment towards regenerative ones. At PANGAIA, we chose to work holistically towards designing a better future – while we are far from being perfect, our aim is to improve on all of these aspects simultaneously and set a new standard. We are also sharing our materials innovations and blueprints for impact with many industries to champion adoption of more responsible production and consumption on a global scale.
You've recently started to venture beyond e-commerce. With the launch of PANGAIA in Hong Kong's Lane Crawford, where else do you plan on expanding the label's presence?
In the immediate future the Hong Kong PANGAIA presence will be extended into Shanghai, Chengdu, and Beijing. Furthermore, we have similar plans across the US as well as throughout Europe over the course of 2022 and beyond.
As a collective, what do you ultimately hope to achieve with PANGAIA?
Our ultimate goal is to build an earth positive business- one that gives back more than it takes. We also want to show other businesses a way forward, so that innovation can become more widespread. The balance lies in bringing our consumers cutting edge materials science at an acceptable price point, knowing that this will eventually build scale and drive down costs across the industry, making sustainable innovation the norm rather than the exception.
What can we expect from you in 2022?
We are focused on developing and introducing breakthrough textile and material innovations and patents into the world through everyday lifestyle products and this doesn't stop at apparel. Each of our products are created for a reason and driven by material innovation. While we cannot release specific details at this time – we will continue our diversification into new categories and verticals over the coming year.
Interviewer

Pauline De Leon
Share this article