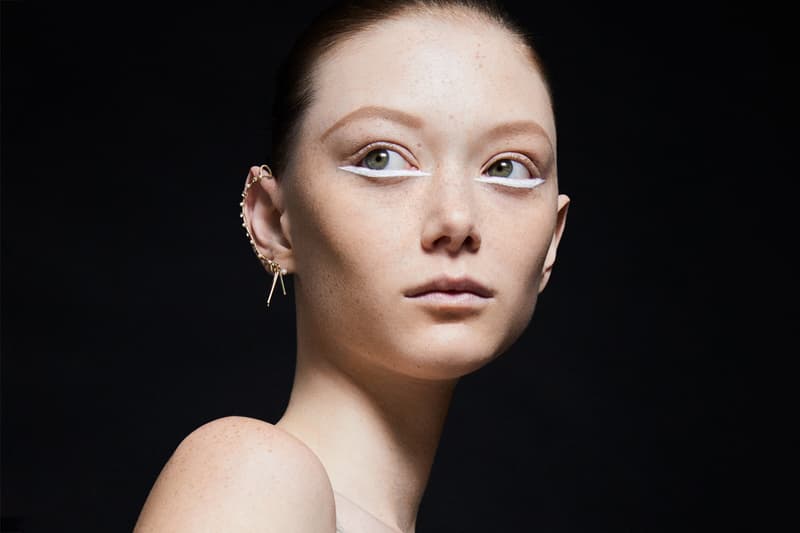 Beauty
The Most Otherworldly Beauty Looks at Paris Couture Week SS22
From Dior's white "under-liner," to Chanel's bold, dark makeup.
The Most Otherworldly Beauty Looks at Paris Couture Week SS22
From Dior's white "under-liner," to Chanel's bold, dark makeup.
After the pandemic brought the fashion world to a halt, it seems that for this year's Spring/Summer 2022 Paris Couture Week, luxury fashion houses are taking the opportunity to unleash pent-up creative energy. Unveiling imaginative garments, from Schiaparelli's space-inspired and fantastical dresses to Viktor & Rolf's exaggerated shoulders, fashion is back with a vengeance and is on a mission to invent new worlds through fabric and color.
While the clothes took center stage, Couture Week's beauty looks signaled a definitive longing for the future. With Dior's bright and inventive "under-liner" and Chanel's graphic eye makeup, experimentation is the mood for 2022.
Continue reading to see some of the best beauty moments from Paris Couture Week SS22, and find some inspiration for your own bold makeup.
White eyeliner was the grounding beauty look for Dior's Couture SS22 runway show. Doing away with tradition, makeup artist Peter Philips opted to sweep the crisp color underneath the lid, creating a dramatic look, while softly emphasizing the eyes. Nude lips and fresh complexions kept the attention on the vivid eyeliner.
The French luxury house took a different approach as Chanel surrounded its models' eyes in a rich shade of obsidian, sweeping the color all-over the lid for a bold yet romantic aesthetic. While some models wore a smudgy shape, others donned double-winged eyeliner. The statement-making eye makeup was paired with a soft coral lip.
For Glenn Martens' takeover of Jean Paul Gaultier's SS22 collection, the line's signature Y-shaped dresses were emphasized by feverish red eyeliner and vibrant red lipstick, which could also be seen through the collection's ethereal veils. Striking black eyeliner also appeared on models, while they sported fresh, dewy complexions.
Inspired by Dracula and the scary sex appeal vampires evoke, Viktor & Rolf returned to the runway after two years, determined to give us a good scare. Saturated over-blushed cheeks and wine-colored glossy pouts accented dramatically heightened shoulders, while stiletto nails completed the monster-esque outfits.
Valentino presented a triumphant show, including models of all different sizes and ages. To complement the romantic swathes of chiffon and elegant garments, the diverse range of models wore classic winged eyeliner paired with deep burgundy lips. Playful feathers fluttered on the outer corner of models' lashes.
Inspired by the cosmos, Schiaparelli looked to space films as its muse for its SS22 line. Surrealist sculptural pieces were accented by angelic cheekbones, highlighted with a champagne shade of gold, while eyes were rimmed with dark kohl. Schiaparelli's most notable beauty look featured dripping rhinestone tears, a look that could easily be seen on Euphoria.
Giambattista Valli complemented its lush romantic collection with all-over nude makeup, allowing models' natural beauty to shine through. Elsewhere, graphic Black Swan-esque makeup provided an edgy juxtaposition to ornately designed floral gowns.
Share this article