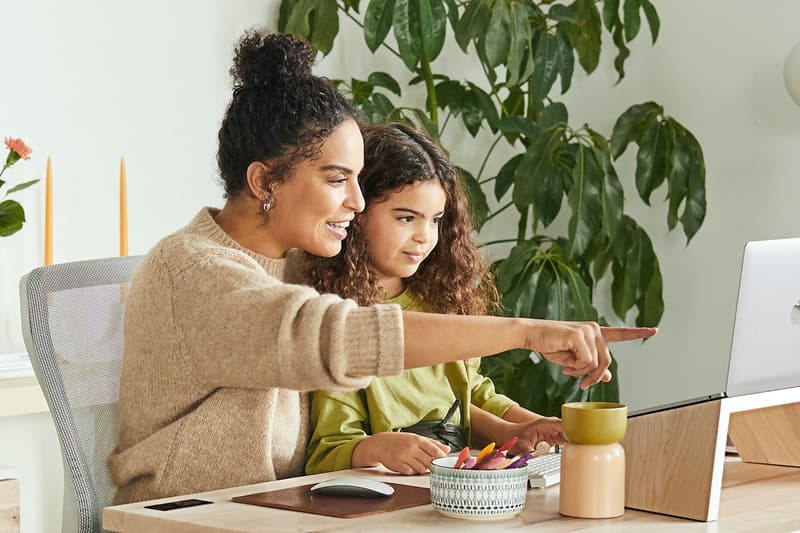 Sex & Dating
How to Talk Honestly About Sex With Your Child
Because the "birds and the bees" chat isn't cutting it.
How to Talk Honestly About Sex With Your Child
Because the "birds and the bees" chat isn't cutting it.
Author Melissa Pintor Carnagey has recently sat down with the Los Angeles Times to discuss the awkward conversation about sex that parents have been avoiding for years.
Sex Positive Talks To Have With Kids is Carnagey's new book that guides parents on how to raise "sexually healthy, informed, empowered young people," the title reads.
Creating an environment of consent, respect and healthy boundaries long before the topic of sexual health arises is important. This sets the foundation for sex positivity. For example, asking a child for a hug instead of demanding one and getting upset if they don't quite want affection at the moment.
Curiosity around sexuality is normal among children, and any shaming or ignoring of this fact further entices them to learn more. The goal is to become your child's trusted source on everything pertaining to their sexual health.
The great thing about creating that environment of consent and respect, and using shame-free language, is that by the time sex comes up, the conversation will be more relaxed. The principles of sex positivity won't seem bizarre, because you've helped your teen put them into practice already. Remember, the conversation of sexual health is about preparation, not deterring them from having sex until they're 40.
If at any point, you naturally get stumped, or flustered, you can explain that you are unsure and may need to do more research. Let children know that you'll get back to them and schedule another light-hearted family-time chat to follow up. Maybe even do the research with them if you sense they're mature enough. This shows that sex is nothing to fear, and that information is available through trusted sources.
Using a sex-positive tone will reduce the chances of your teen seeking sexual information and validation from unreliable and unsafe sources. It'll help them understand that sexuality is about health, consent and pleasure.
To learn more about how to approach conversations around sex, like sexual orientation and porn for pleasure, purchase Carnagey's book.
Share this article