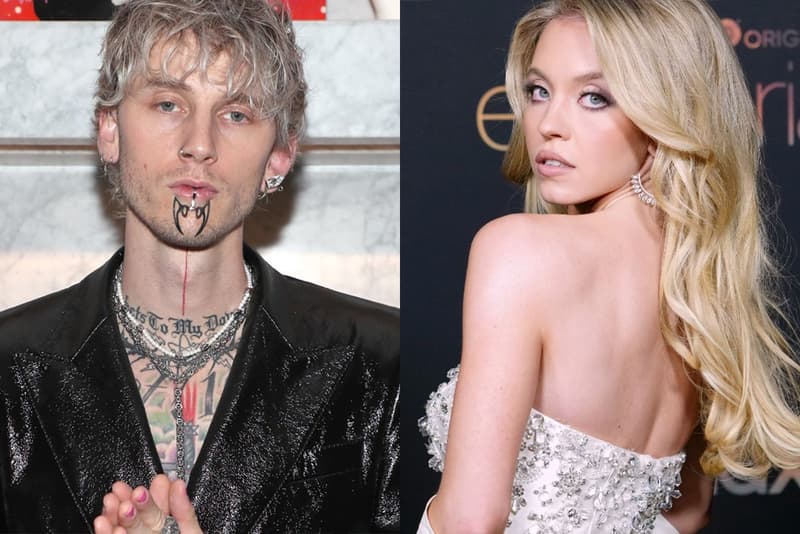 Entertainment
Sydney Sweeney Would Let Machine Gun Kelly Give Her a Tattoo
She wouldn't trust Pete Davidson though.
Sydney Sweeney Would Let Machine Gun Kelly Give Her a Tattoo
She wouldn't trust Pete Davidson though.
These days, it seems like all celebrities know each other and maybe it's true, as Euphoria's Sydney Sweeney is on a first name basis with Machine Gun Kelly and would let the rapper tattoo her skin.
In an "Ask Me Anything" video with ELLE UK, the HBO Max actor explained that she and Colson, as she calls him, starred on the musician's musical film Downfalls High and Big Time Adolescence, which also featured MGK's BFF and Kim Kardashian's new boyfriend Pete Davidson. Sweeney doubled down on her choice, saying, "I feel like I would get a funnier tattoo from Pete, but I trust Colson more with a tattoo, and I think that he would do something that I'd want, so I'd probably do [my dog] Tank's paw print or something. I feel like I could trust him, if I couldn't choose, that he'd choose something good for me."
Despite the bold choice, Sweeney admitted she has no tattoos due to her fear of needles, sharing that she doubts "if anyone would be able" to give her permanent ink.
While you are here, read about five things you may not know about Sweeney.
---
Share this article