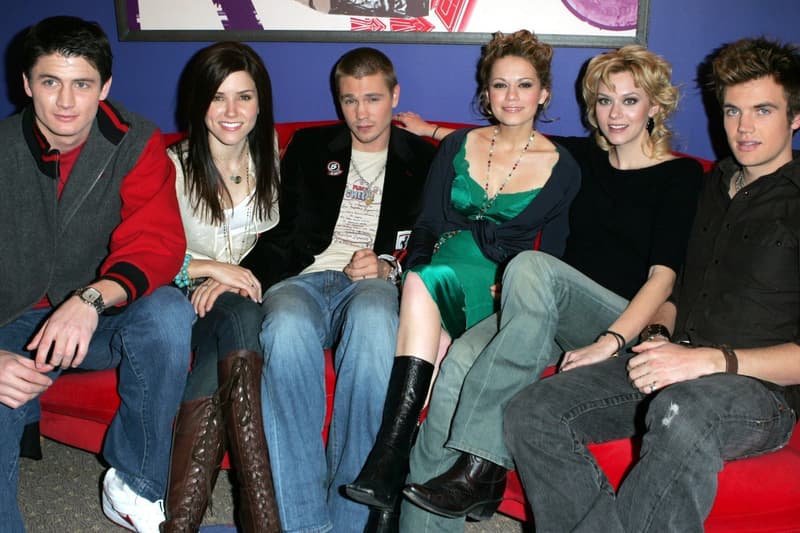 Sophia Bush Reunites With 'One Tree Hill' Castmates
The girls are back together again.
If you're on a nostalgia kick, never fear — One Tree Hill's Sophia Bush has your escapist fantasies covered for the weekend. Starring in the new CBS drama, Good Sam, Bush returns to the silver screen as talented surgeon Dr. Sam Griffith, but not without leaving her roots behind. In a heartwarming Instagram post, the John Tucker Must Die actor shared a mini reunion between her and her OTH castmates, Hilarie Burton and Bethany Joy Lenz.
In a twist of TV fate, the latest hospital drama reunited the female trio from the CW's much-loved 2000s cult-classic, which follows a group of 20-somethings as they navigate love, friendship, and the struggles that come with growing up. Burton played the vivacious Peyton Sawyer, while Lenz starred as Haley James Scott. Fans will remember Bush as the lovable Brooke Davis.
Captioning her sentimental post, Bush wrote, "Now versus then [and] always and forever. People ask me, 'what's the best part about producing @goodsamcbs?' Having my best girls come to play ranks up top! @dramaqueensoth fans, your girls are acting together again! Here comes trouble."
Good Sam is available to stream on Amazon Prime as well as Hulu. Take a look at the sweet post below.
View this post on Instagram
Share this article