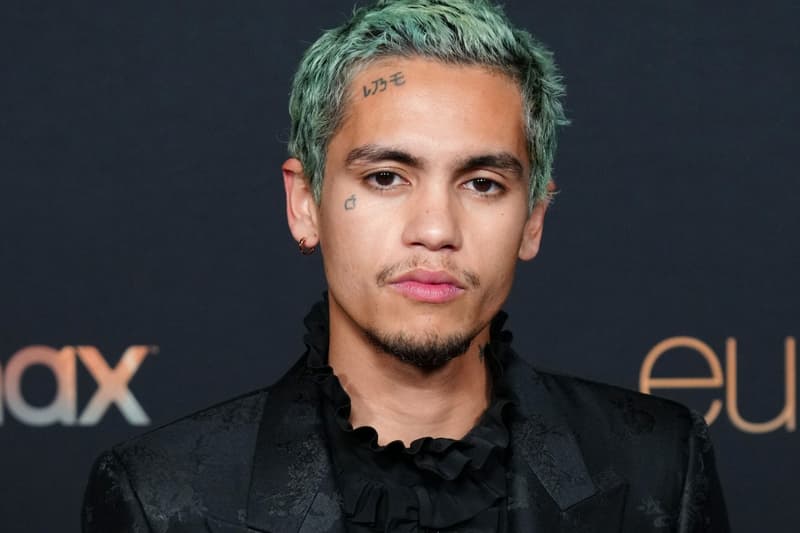 5 Things To Know About 'Euphoria' Star Dominic Fike
The actor plays Elliot in Season 2.
You may know Dominic Fike from Euphoria Season 2, but the 26-year-old's talent goes far beyond acting. Keep scrolling to learn about the new cast member of the popular series.
1. He is a musician.
Fike, who portrays Elliot on the HBO Max series, is a recording artist. His latest album to hit streaming platforms is called What Could Possibly Go Wrong, which he released in 2020.
2. He has collaborated with Halsey.
"Dominic's Interlude" off of Halsey's 2020 album Manic, features vocals by Fike. He also appears in the music video.
3. He created his first EP while in prison.
In 2016, Fike was charged with battery of a police officer and sentenced to house arrest. However, the following year, he was sent to prison for violating house arrest. During his time in jail, he learned to create music in a whole different way, noting that banging on the sink in his cell helped him. "The sink had a tone, it had a note to it," he said in a video shared on his YouTube channel. "I called my producer, Capi, one day … I banged on the sink and sang the note all the way back to the phone and I called him and asked him what note it was and he said it was a C major. And from there, I was able to play the note and sing up the C major scale. Then I was able to write music that way."
4. He may be dating Euphoria co-star Hunter Schafer.
The pair sparked dating rumors after they were photographed holding hands while leaving the restaurant The Nice Guy in LA recently.
5. He is of mixed ethnicities.
Fike is Filipino-African-American.
Share this article