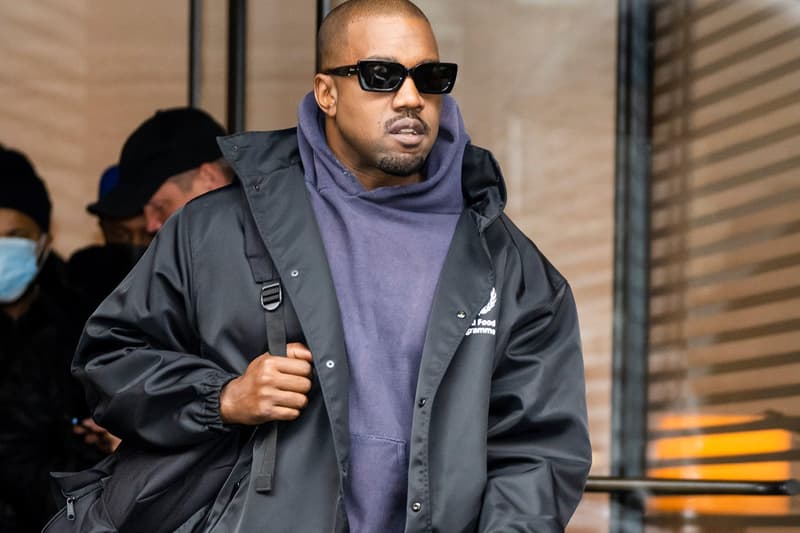 Adidas Officially Puts YEEZY Partnership "Under Review"
Read the full statement here.
adidas has announced the new status of its partnership with Ye and his YEEZY line following the rapper's controversial show at Paris Fashion Week. In a statement provided by an adidas spokesperson, the company unveiled its decision to place the affiliation under review:
adidas has always been about creativity, innovation and supporting athletes and artists to achieve their vision. The adidas Yeezy partnership is one of the most successful collaborations in our industry's history. We are proud of our team that has worked tirelessly throughout our collaboration with Ye and the iconic products that were born from it. We also recognize that all successful partnerships are rooted in mutual respect and shared values. After repeated efforts to privately resolve the situation, we have taken the decision to place the partnership under review. We will continue to co-manage the current product during this period.
Ye has always been vocal about his grievances towards adidas. In June, the artist called out the company for reasons like stealing his designs and producing fake YEEZY slides. The rapper also accused adidas GM Daniel Cherry III of making decisions for his brand without his approval. The creative repeatedly targeted members of the footwear brand's supervisory board with posts that he claimed were removed by Instagram due to its aggressive nature. In recent weeks, Ye was under fire for his recent collection that featured "White Lives Matter" tees, which fans assumed contributed to adidas' decision as well.
In a deleted post, he wrote, "F*CK ADIDAS I AM ADIDAS." The partnership between Ye and adidas dates back to 2013, producing staples like the YEEZY Boost 350 V2 and YEEZY Foam Runner. As of now, the YEEZY footwear line will continue to release as scheduled but the brand hints no word on future production.
The decision is still a developing situation, so stay tuned for more information.
---
Share this article