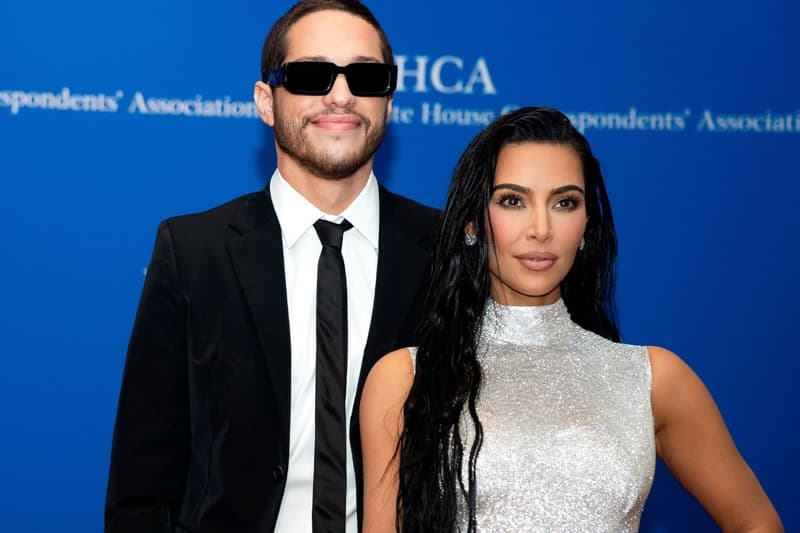 Entertainment
This Is Why Kim Kardashian Thinks "Hot Girls" Fall for Pete Davidson
"Pete has the best heart," says the reality star.
This Is Why Kim Kardashian Thinks "Hot Girls" Fall for Pete Davidson
"Pete has the best heart," says the reality star.
In a recent episode of Hulu's The Kardashians, Kim Kardashian explained the reason why she thinks "hot girls" fall for Pete Davidson, whom she split up with in August after nine months of dating.
The footage, which was filmed back in February when the two were still together, shows the reality star talking about her then-boyfriend. "Pete has the best heart. I feel like people, they have this, like, idea of him that he dates all these hot girls. And he does. But he's just the sweetest, most thoughtful person," she said. The interview followed with scenes of Kardashian looking for gifts to buy for Davidson while she was in Milan, Italy.
While they broke up in August, the SKIMS founder and the comedian seem to be on good terms, with the 41-year-old calling Davidson "a cutie" in an interview with Interview Magazine last month. "He's literally such a good person, they don't really make them like him anymore. I'm excited for what he has coming up," she stated.
Aside from Kardashian, Davidson has been involved with Ariana Grande, Kaia Gerber, Margaret Qualley and more in the past.
---
Share this article