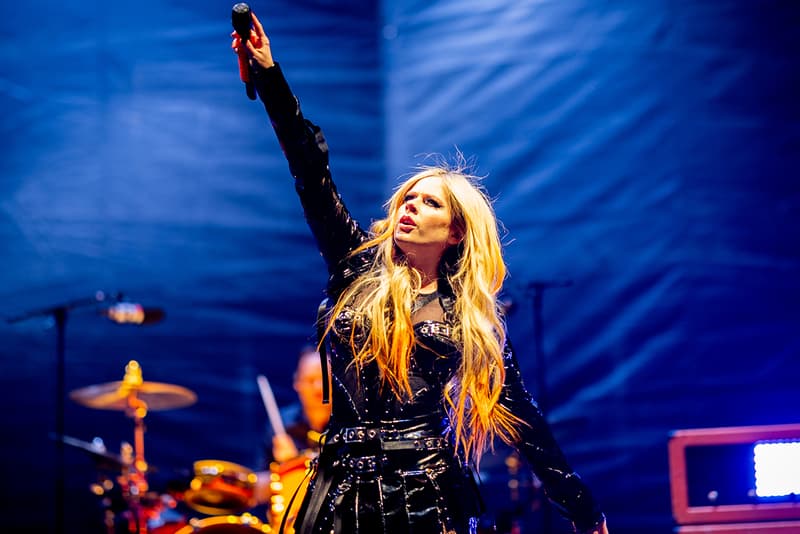 Yungblud Updated Avril Lavigne With an Angled Bob Haircut
We are gagged.
When it comes to hair trends, Avril Lavigne has never been the one to leave us inspiration-less. The Y2K gem has always experimented with punk/emo makeup and hair looks — but cutting her hair into a bob? We never thought we'd see it.
Posted to Lavigne's Instagram is a video of British artist Yungblud giving our punk princess a haircut. The clip is captioned "I'm A Mess," giving a subtle nod to a possible new collab between the two rockers. In fact, Yungblud's hair cutting skills are quite the mess as he sits on a toilet, shanking off large chunks of Lavigne's money piece highlighted tresses. During the clip, before starting Yungblud asked Lavigne if she was ready, and she replied, "I need a beer." After the alternative rocker started the big chop, we can understand Lavigne's sentiments.
Judging from the uneven angle of Lavigne's freshly chopped tresses, we can only assume that a professional will be in charge of reworking Yungblud's novice work. We'll be refreshing our social media to see what hairstyle the rocker chick comes up with next, as we know it'll reign supreme.
View this post on Instagram
---
Share this article