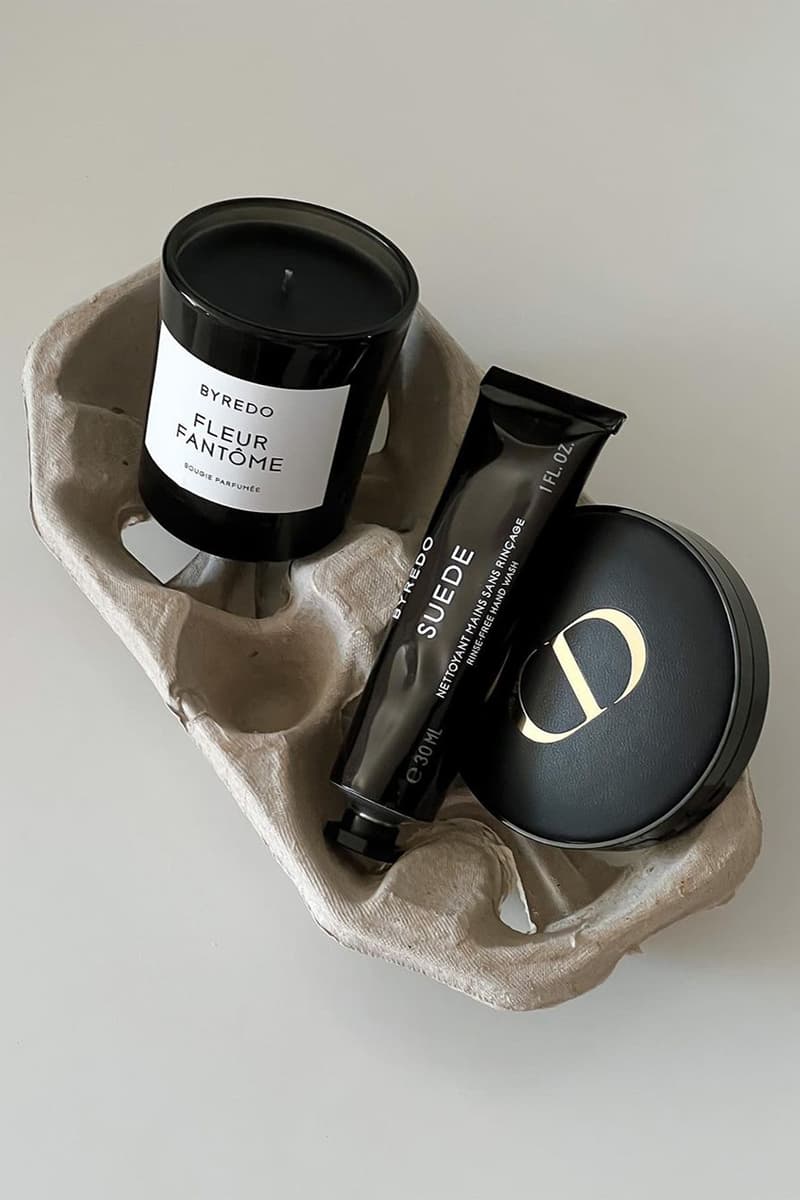 Here's How to Shop Like Your Favorite Beauty Editor
Now you'll be a pro in no time.
Buying beauty products requires a lot of prior knowledge and experience. It's less conquest and more competitive sport of who knows the most – and beauty editors and enthusiasts are the champions. To help you tap into your makeup counter guru, we've laid out a few tips and tricks to help you get the most bang for your buck as you replenish your fall beauty needs. Keep reading on for more.
Know your skin and undertones
Picking the correct formula for your skin and color shade for your complexion products is major and many people need to pay more attention here. You may think you have oily or combination skin when you may just be using too much moisturizer or face oil. If you're not entirely sure, we suggest consulting with your facialist or dermatologist at your next appointment — they will be able to determine the best skincare routine for you so that you can curate your top self with the best of care products. The same method applies to hair care – ask your stylist if they have tips on the best makeup shades, as they will often know how to pick the best shade based on your eye and hair color.
Pick your knowledge method
During the pandemic, we had to pivot to online shopping quickly. We get that it's fast and sometimes the most practical. It gets tricky when you're trying to find a new fragrance or the right shade of foundation or concealer or even testing out a skincare product before slathering on your skin. Dedicated beauty stores, counters and your trusty editor friends are trained in these areas and won't steer you wrong.
Test everything
Here's the thing, you're your own expert. You know what works best for you and if you're unsure or need an extra push, there are outlets that you can pull up to give the final sign-off. Just like fashion, you can test before you buy. Make yourself comfortable with seeing, touching and feeling. What is the texture of the eyeshadows? Are the lipsticks a creamy formula or matte? Does this perfume last? Ask yourself or the beauty rep these investigative questions to ensure you're making the right choice for yourself.
Read the labels
When it comes to products — especially haircare, body care and skincare, getting to know ingredients is key to understanding what really agrees with you best and how to manage it. Get familiar with the science of it all to address your specific concerns. For example, if you want exfoliation for the skin, look for AHAs or BHAs and fruit acids like papaya. To brighten, you'd target vitamin C and niacinamide; hyaluronic acid is your ultimate go-to for hydration concerns.
With these golden nuggets under your belt, we encourage you to start shopping more confidently. The beauty team is always there to answer those burning questions or concerns when in doubt. Hit up the Hypebae Beauty Instagram for any beauty-related help.
---
Share this article