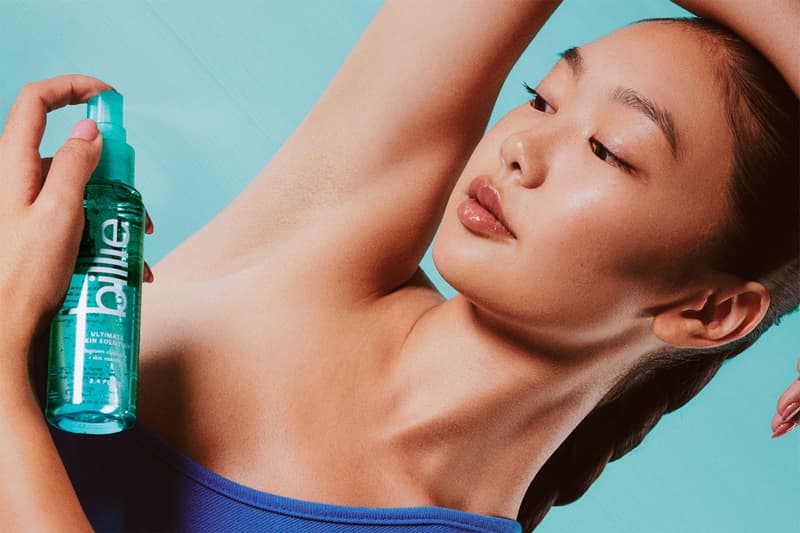 Billie Launches Ingrown Banishing Ultimate Skin Solution
Say bye bye bumps.
Boundary breaking shaving brand Billie has just released its most innovative product yet — the Ultimate Skin Solution.
Tackling annoying ingrown hairs and pesky strawberry skin, the cult-favorite brand's newest item is chock full of exfoliating ingredients like AHAs and BHAs. The powerful yet gentle formula gently removes and dissolves build-up on your legs, under arms and bikini area. Arriving in an easy-to-use spray bottle, the Ultimate Skin Solution helps prevent and treat your skin's rough texture and bumps post-shave, while aloe vera soothes redness, resulting in baby-soft skin.
Take a sneak peek at your new bathroom bestie in the gallery above. Best used three times a week, the Ultimate Skin Solution retails for $12 USD and is available on Billie's website.
---
Share this article