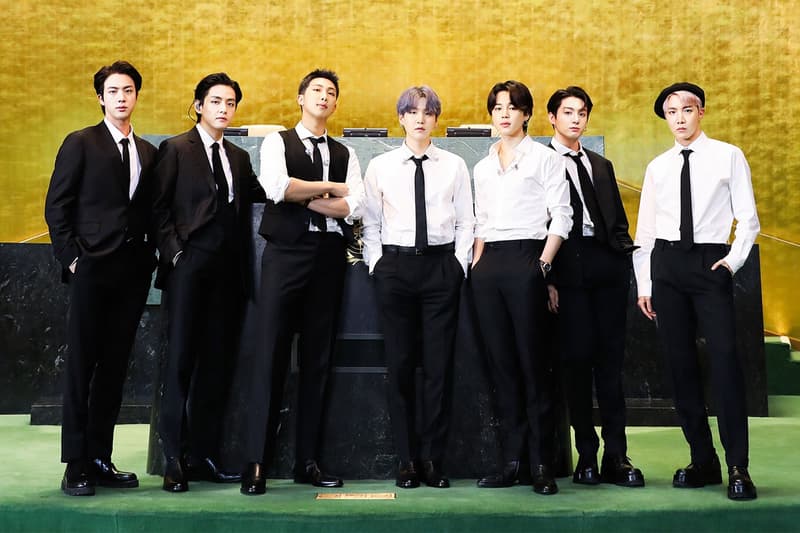 Music
Don't Worry ARMYs, You'll Still Be Able To See BTS During Their Military Service
The K-pop group will be allowed to participate in "national" events throughout their service.
Don't Worry ARMYs, You'll Still Be Able To See BTS During Their Military Service
The K-pop group will be allowed to participate in "national" events throughout their service.
All members of BTS will be completing their mandatory military service in South Korea, but that doesn't mean they won't be around at all. According to Korea Times, the K-pop septet will be allowed to make appearances at "national" events for the "public good" even during their military service.
Col. Moon Hong-sik, the South Korean defense ministry's spokesperson, said at a press briefing earlier this week, "Our position is that we will provide an opportunity if they wish to participate when there is a national-level event for the public good or an event designed in light of the national interest." While it's unclear what specific events this would pertain to, defense minister Lee Jong-sup previously stated that BTS members might be able to take part in overseas performances during that time.
Jin, who turns 30 in December, will be the first one from BTS to enlist in the army, following all promotional activities for the release of his upcoming single "The Astronaut." BIGHIT stated, "Jin will initiate the process as soon as his schedule for his solo release is concluded at the end of October. He will then follow the enlistment procedure of the Korean government. Other members of the group plan to carry out their military service based on their own individual plans."
With all members enlisting in the army, BTS won't be able to release music as a group until all seven artists are discharged, which would be in 2025. All able-bodied male South Korean citizens are required to serve in the army for at least 18 months depending on the type of service. All men are allowed to postpone their service until the age of 28, although thanks to BTS, the National Assembly passed a "BTS law" that allows K-pop artists to postpone their service until 30.
Share this article