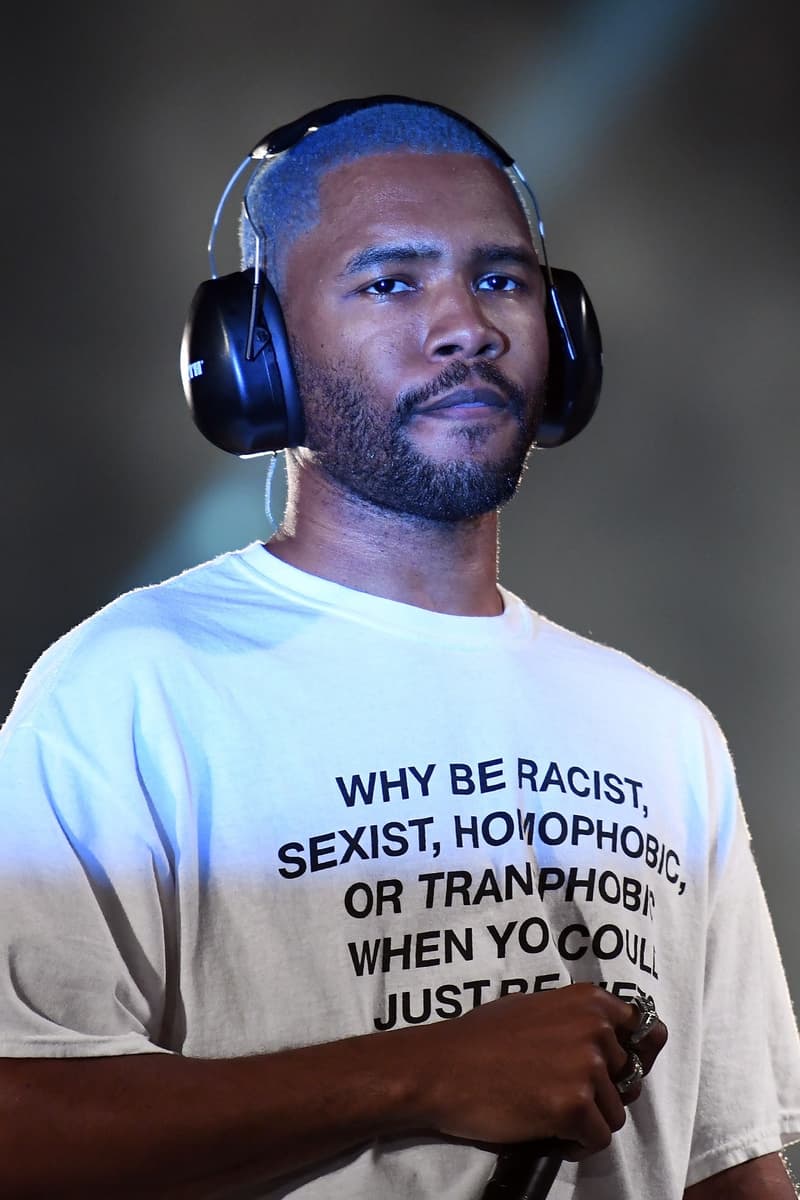 Frank Ocean Unveils Surprise New Radio Show
Goodbye Blonded Radio, hello Homer Radio.
Frank Ocean continues to surprise fans with a new radio show called Homer Radio, exclusively available on Apple Music. Could this be a sign of things to come for the elusive singer-songwriter?
Homer Radio follows up on Ocean's previous Apple Music show Blonded Radio, arriving via his independent luxury label Homer this time around. The label made headlines this summer for featuring an unexpected favorite — an 18-karat gold cock ring priced at $25,000 USD.
The brand-new radio show, described as "a one-hour window into what plays around our office after hours," will reportedly air on Thursdays at 10 pm ET. For the first episode, Ocean tapped Paris-based producer Crystallmess.
A press release from Ocean reads, "Twin line array speakers hold court, they're only a little loud. Someone's vacuuming the carpets in another room adding white noise to the song. A security guard coming back up from a cigarette break can hear it all from inside the elevator. Magnified eyes see through a headset loaded with grids of light and lenses and loupes. Skulls on swivels make no sudden movements helicoptering over paperwork, pens, blades, vices, metals and gems."
The statement continues, "Artificial light pours from small canisters like those dragons that spring from cylinders like the never-ending ribbons pulled from a magician's ear. Media fires back and forth and back again across the net. Sorkin-like walks and talks travel down the hallways further and further from the sound. This is Homer Radio. An office soundtrack. Can't you hear our "voice"? It's not a deadline."
Ocean, who has yet to release a new album since his 2016 record Blonde, is rumored to make a headline performance at Coachella in 2023. Watch this space for more news.
In case you missed it, Rihanna's "Lift me up" Black Panther: Wakanda Forever soundtrack is here.
View this post on Instagram
---
Share this article